Attract Birds with Pigeonberry Plant (Rivina humilis)
Pigeonberry (Rivina humilis l.) is one cool little plant. If you're looking to add a new native plant to your yard that provides food for wildlife while looking beautiful, then this plant is a must!
Pigeonberry is covered in both bright red berries and pinkish white blooms from spring until fall. Not only that, it thrives in shady areas.
Looking for more shade-loving plants like Pigeonberry? Start by downloading my free printable PDF of the Top 10 Texas Shade Plants. You can take this handy one-pager with you to the plant nursery.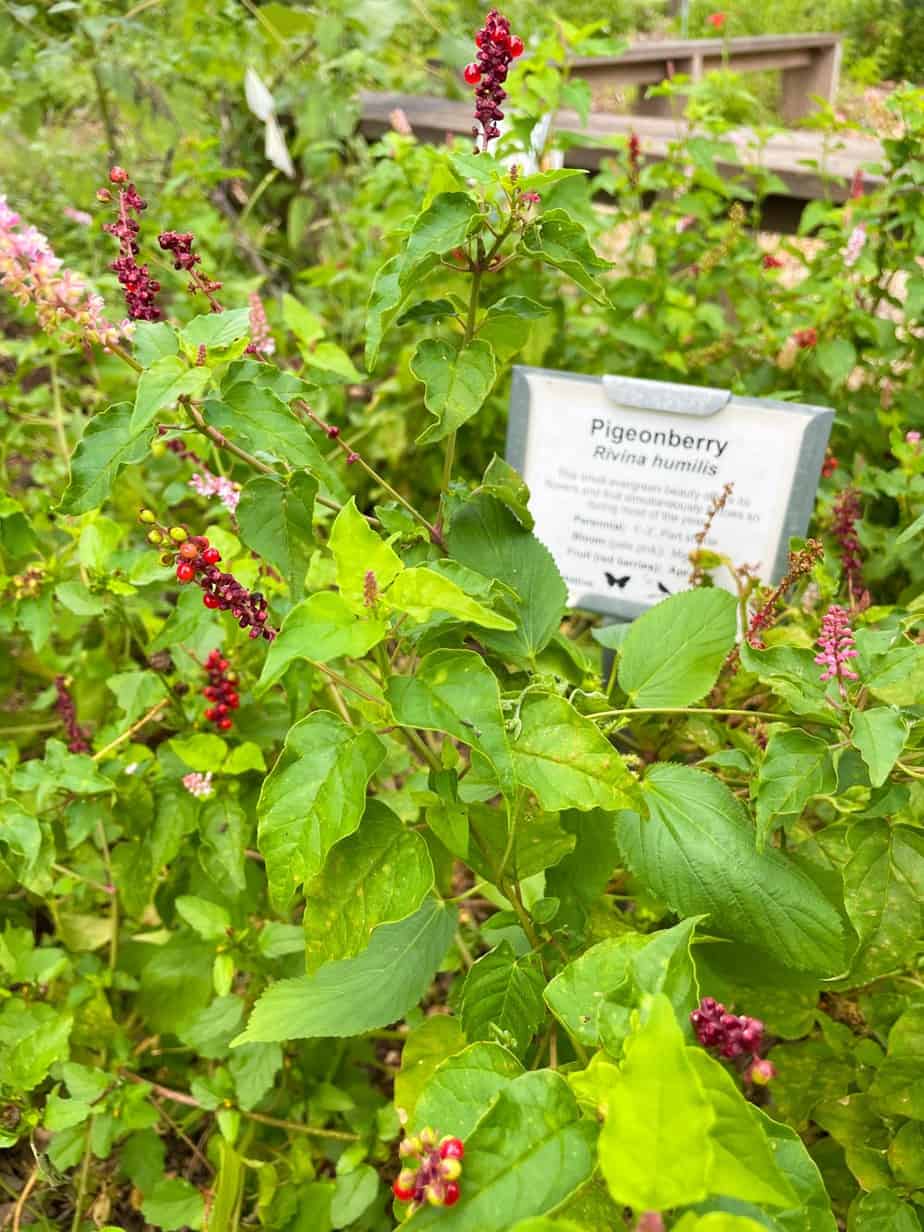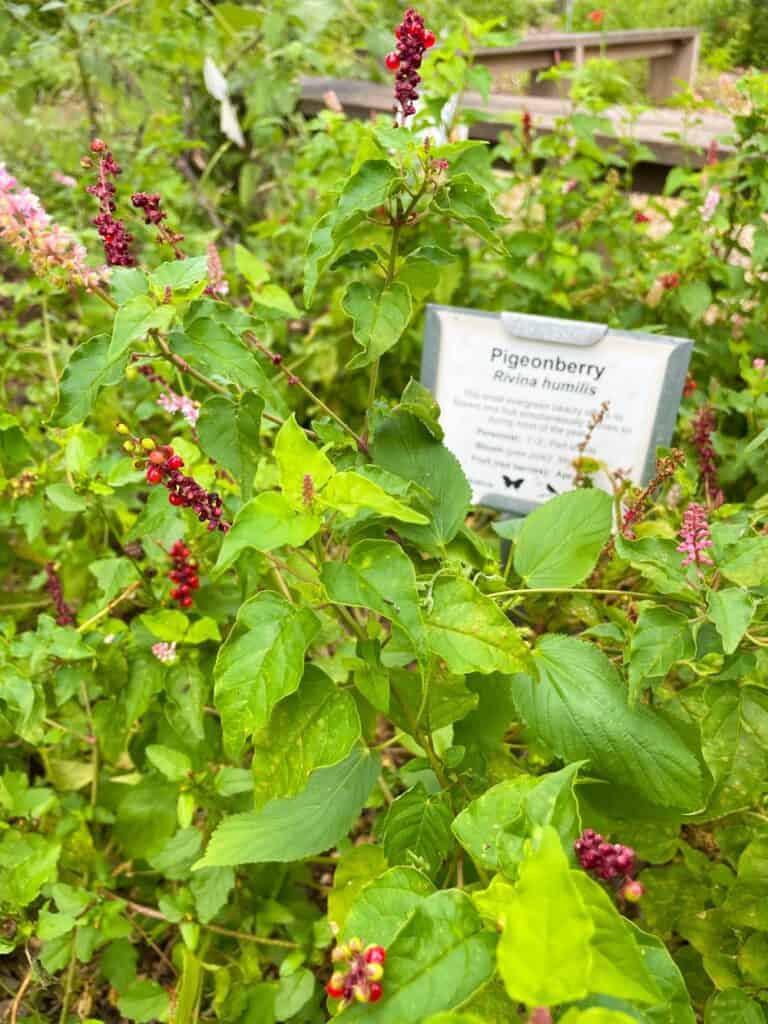 5 Reasons to Plant Pigeonberry
1. Pigeonberry has both blooms and berries
In terms of uniqueness, this plant ranks high! Not many plants bloom and produce fruit simultaneously, but pigeon berry is one of them. It is one of my favorite native Texas plants for this reason.
It also has a long growing season – it blooms from March through November. In south Texas and more tropical climates it can act as an evergreen shrub and bloom throughout the year.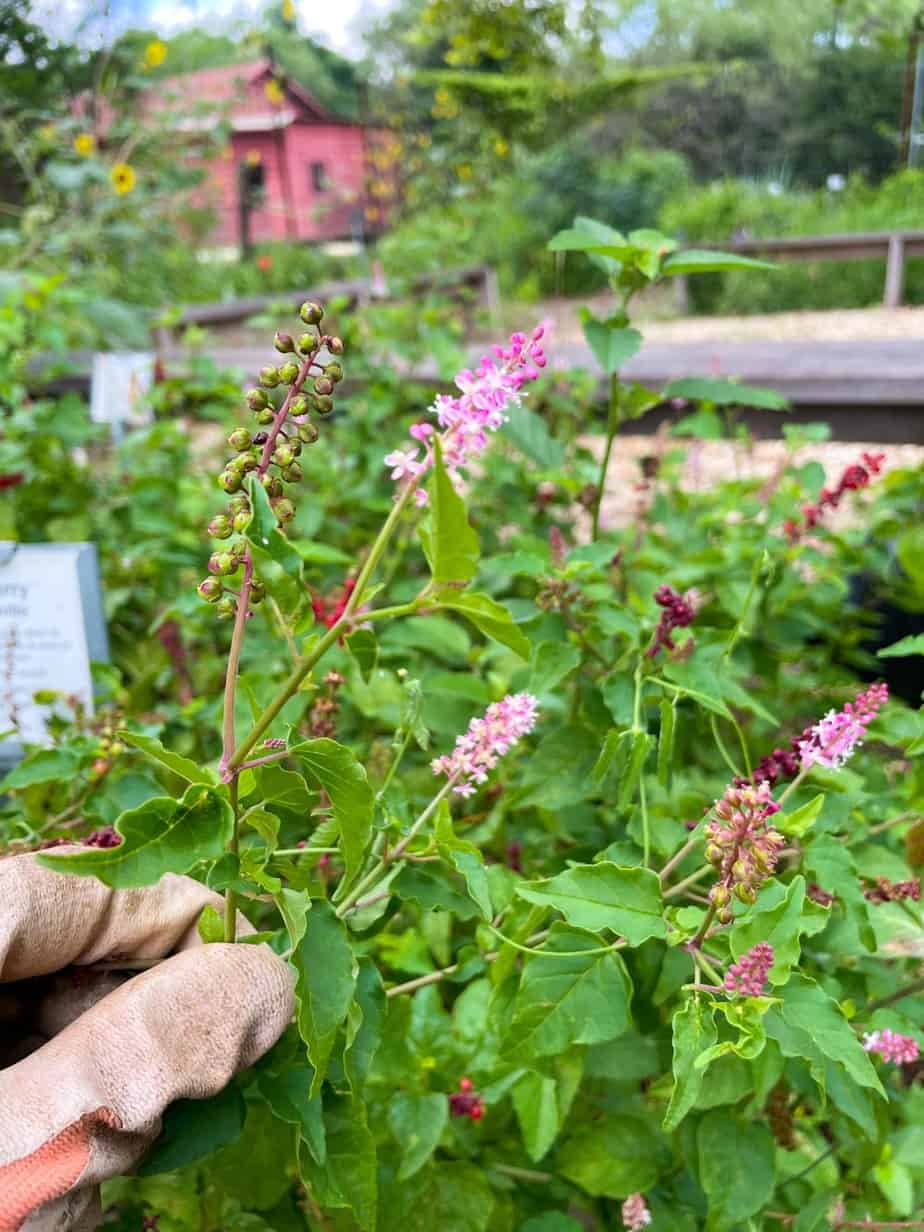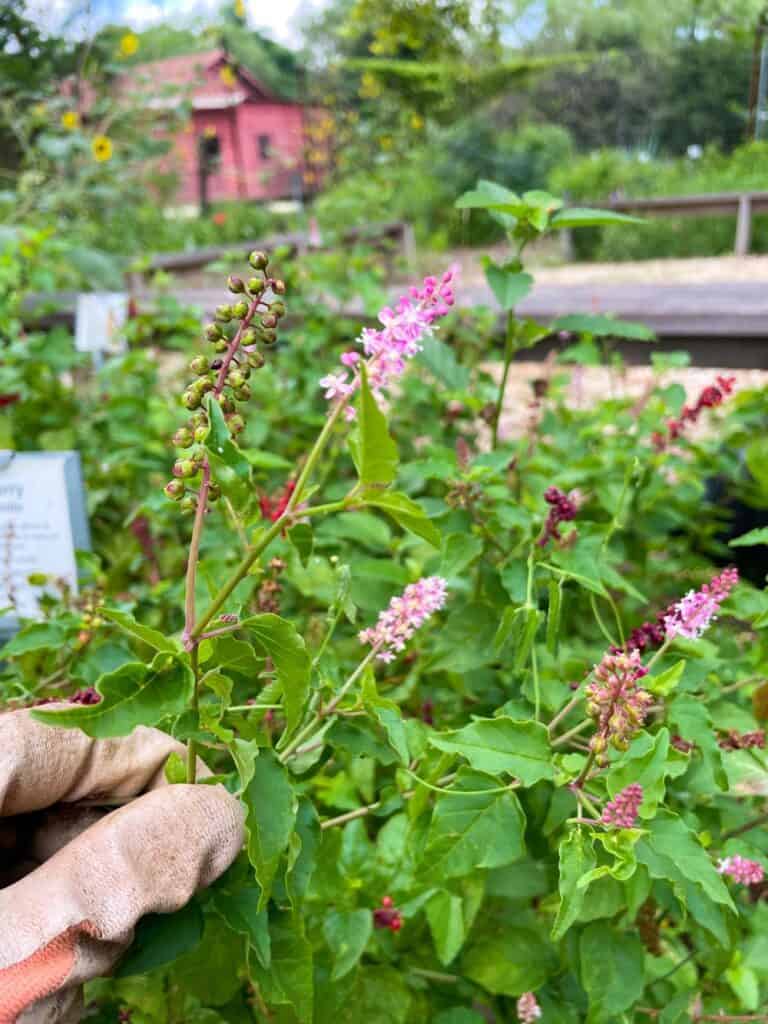 2. Pigeonberry loves shade
Let's be honest, it can be tough to find interesting shade plants. Especially those with blooms! But Ravinia humilis fits the bill perfectly. This perennial herb thrives in the shade, especially part shade to light shade.
While it prefers shady areas (especially growing under the dappled shade from trees), I have also seen it growing in full sun. Long story short, they aren't too picky about their light requirement!
3. It can serve as an interesting ground cover
Pigeonberry is a small plant that only grows 1-2 feet tall. It colonizes and can act as a ground cover or small shrub. Pigeonberry is a great understory plant for layering under trees or for a woodland garden. It is also a great option for covering a shady area where it is tough to grow grass.
Not only will you not have to deal with mowing, you'll have a much more interesting plant than turf grass, and you'll be providing food and habitat for wildlife in the process.
4. Birds love the berries
A variety of different kinds of birds can be seen enjoying the small red fruits. However, beware! The entire plant is toxic to both humans and pets. The berries may look yummy, but they can cause gastrointestinal problems if ingested. Leave the eating to the birds!
In addition to feeding birds, it is a host plant for the Goodson's Greenstreak butterfly. This butterfly species is found in south Texas and Mexico. It only lays its eggs on Rivina humilis. It is the only plant that its caterpillars can eat! You can help support this butterfly species by growing Pigeonberry within its native distribution.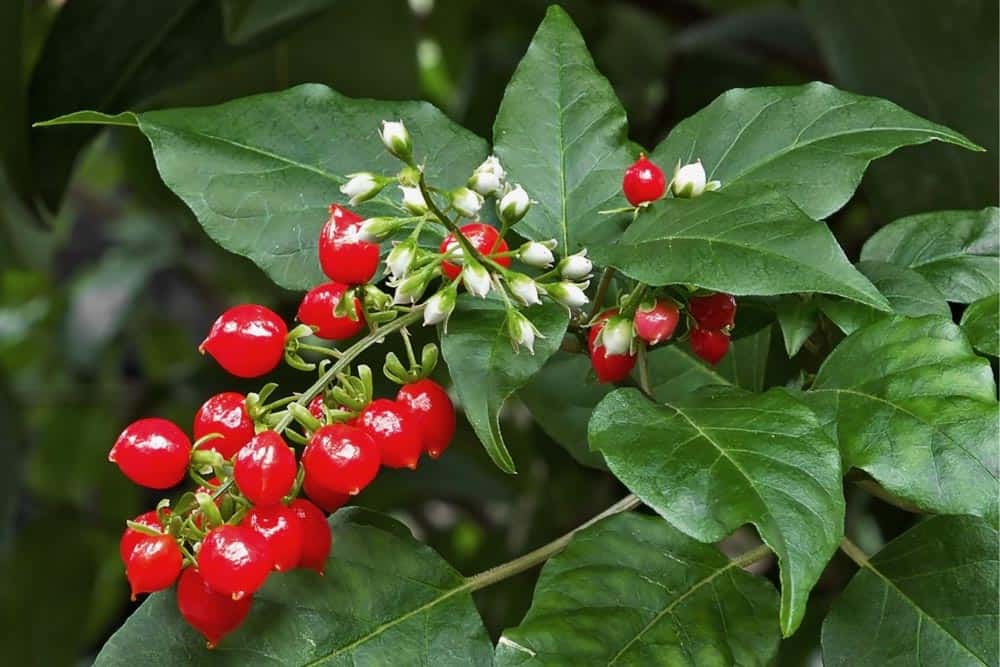 5. Pigeonberry is deer resistent
Another part of its visual appeal? It doesn't tend to get munched on by deer! I have mine planted behind my backyard fence where quire a bit of deer pass through and they have left it alone.
Download the Free PDF: Texas Native Shade Plants
Have a shady yard? I created a handy one-page PDF for you to print and take along with you to the plant nursery. It includes a thumbnail photo of each plant along with both its common and scientific name, shade requirements, and other helpful growing info. Get it here: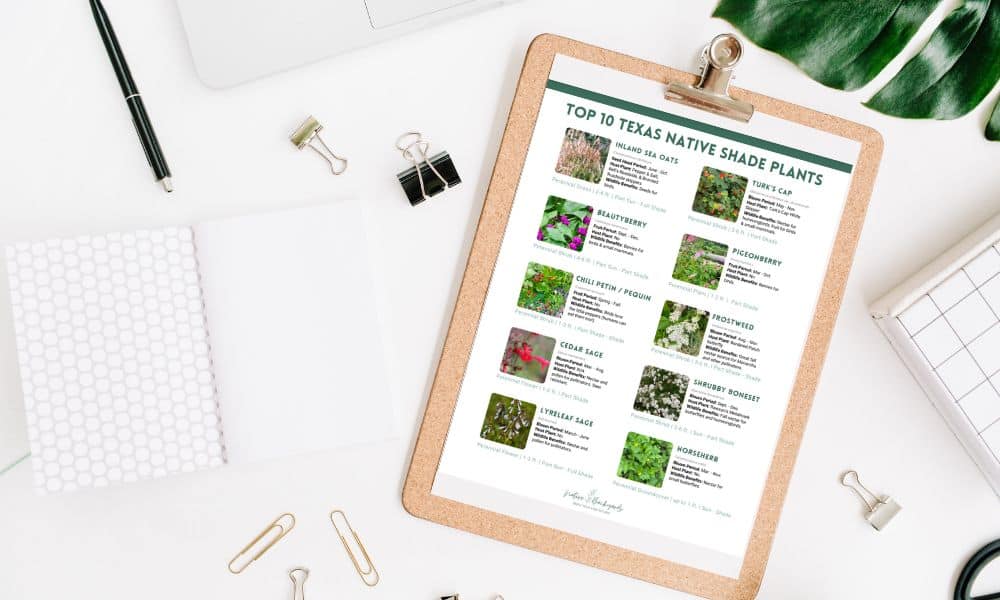 What does Pigeonberry look like?
Pigeonberry is an herbaceous plant that grows 1-2 feet tall. It has bright green wavy-edged leaves that turn a reddish hue in late fall. The plant produces spikes of pinkish white flowers in combination with bright red berries. The blooms and fruit last from March through October.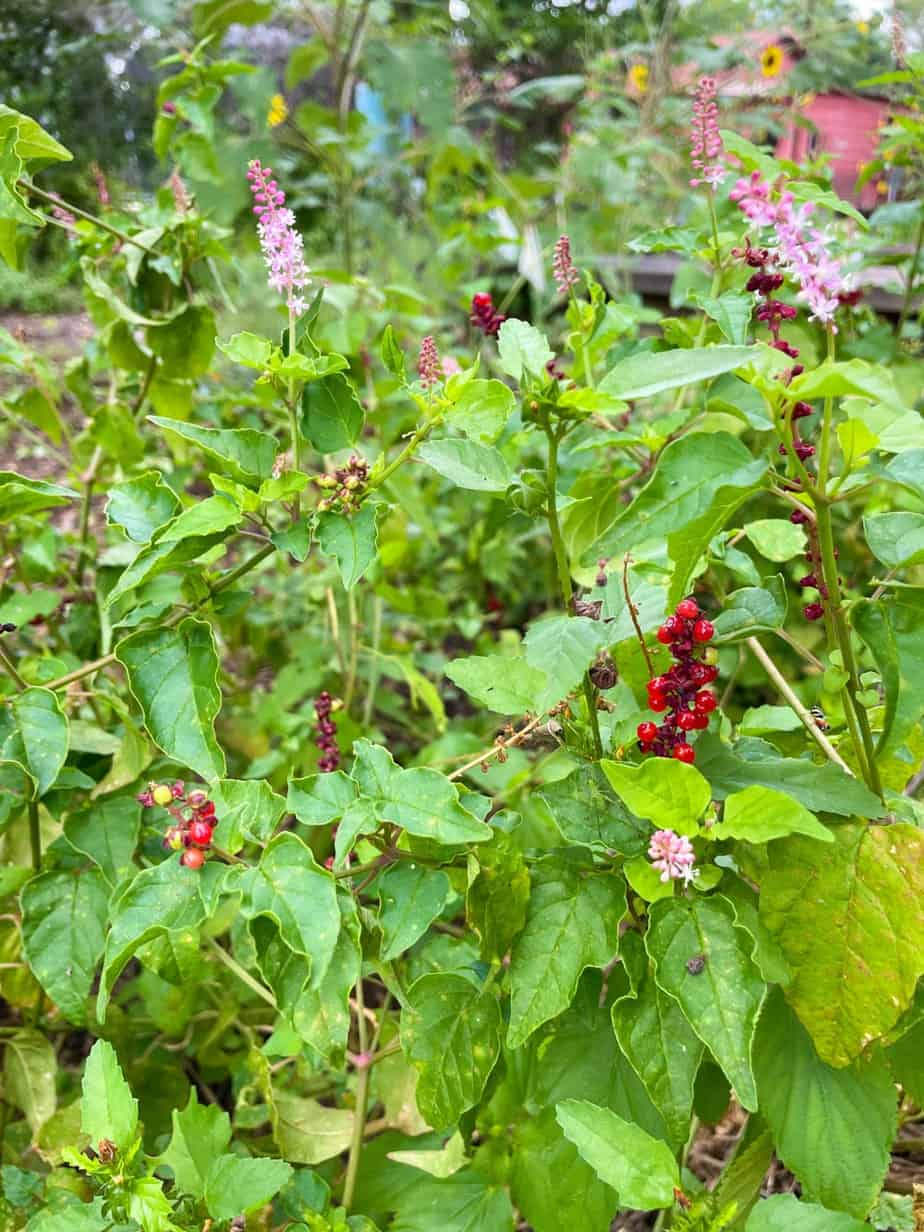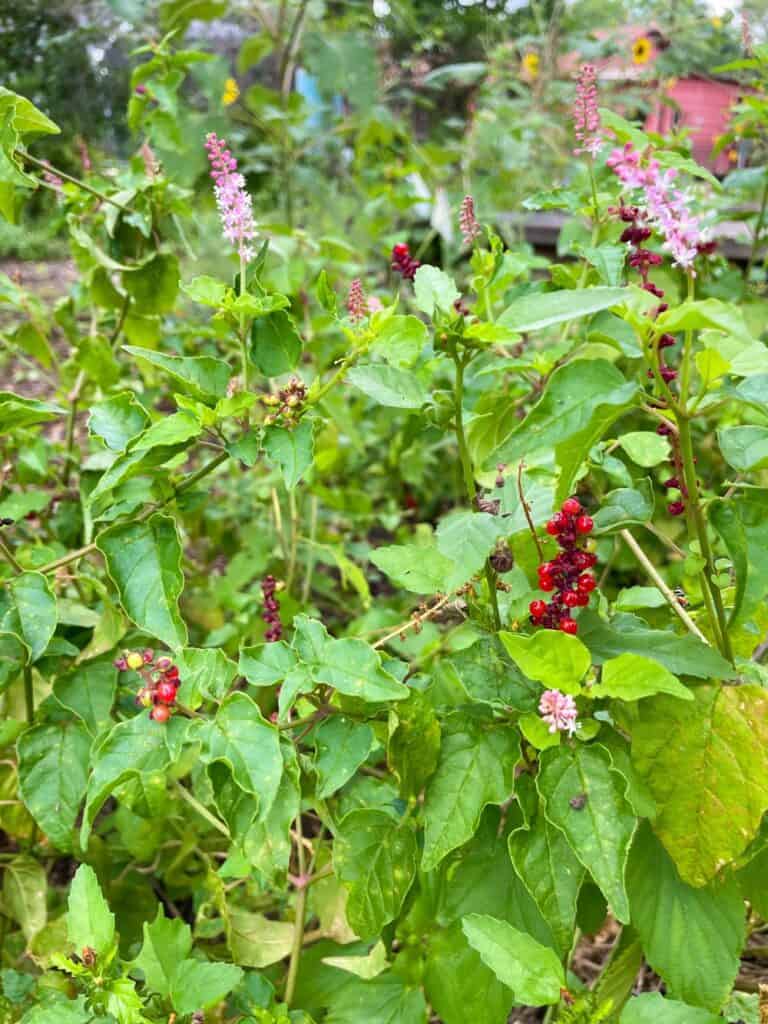 Another common name for this plant is Bloodberry because its bright fruits really are blood red! Red dye extracts from the berries were used for cosmetics in the past, giving it another yet another common name Rouge Plant.
Where is Rivina humilis native to?
Pigeonberry is native to tropical America from the southern United States down through Central America and South America. While its native habitat is in the Americas, it has been introduced to other parts of the world. It is considered an invasive species in South Africa.
In the United States it is native in the following states:
Arkansas
Arizona
Florida
Louisiana
New Mexico
Oklahoma
Texas
What is the Scientific Name for Pigeonberry?
Pigeonberry's scientific name is Rivina humilis. Each plant species has only one scientific (Latin) name, but can have multiple common names. It is helpful to know the scientific name when shopping for it at the nursery to ensure you get the right plant!
What are the Common Names for Rivina humilis?
Pigeonberry is just one common name for this plant. It also goes by Coral Berry, Rouge Berry, Small Pokeweed, and Bloodberry, among others.
How Do You Grow Pigeon Berry Plant?
Pigeonberry is easy to grow. It does well in shady sites – from part sun to full shade and has minimal water needs. It grows well here in San Antonio in Zone 8b.
Pigeonberry is not picky about its soil type, and can do well in dry to moist soil. However, it can go dormant in the summer if it doesn't receive enough water.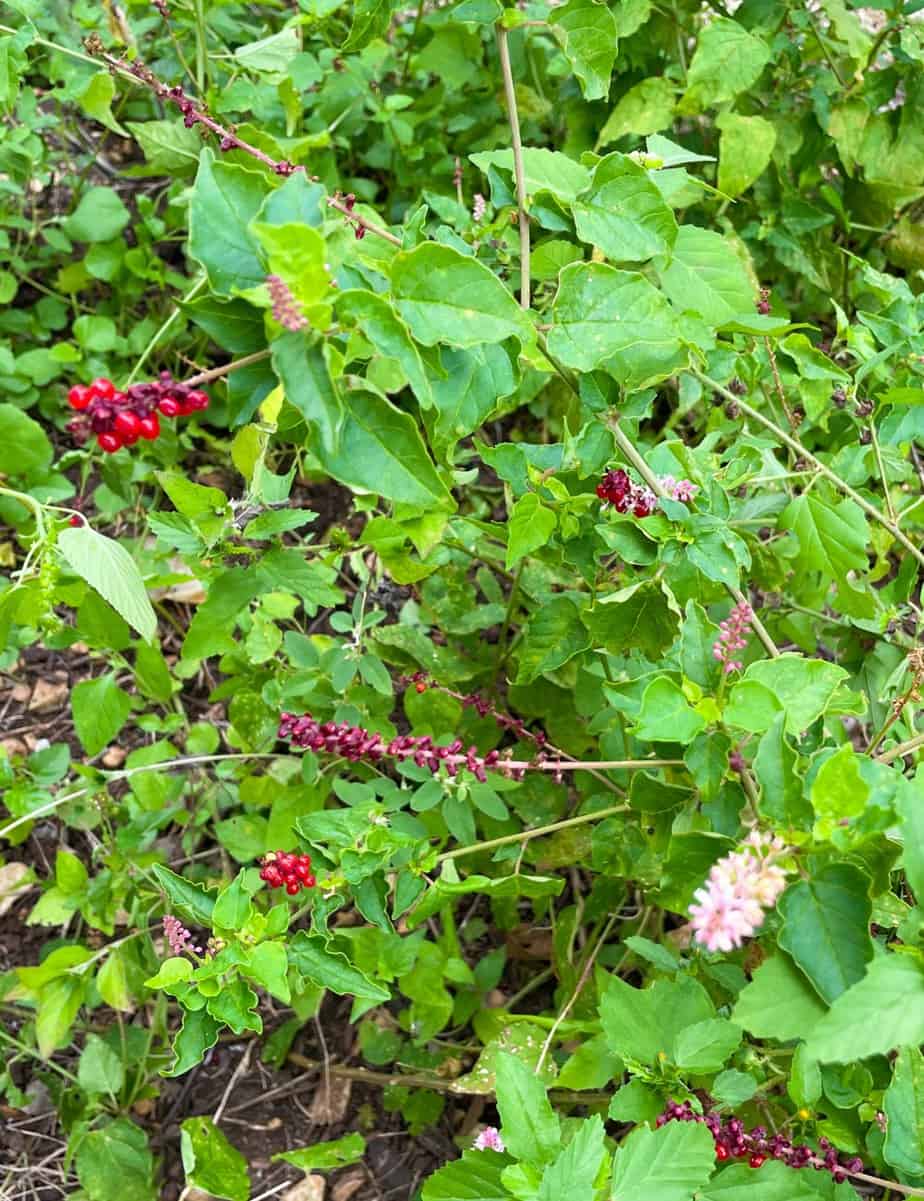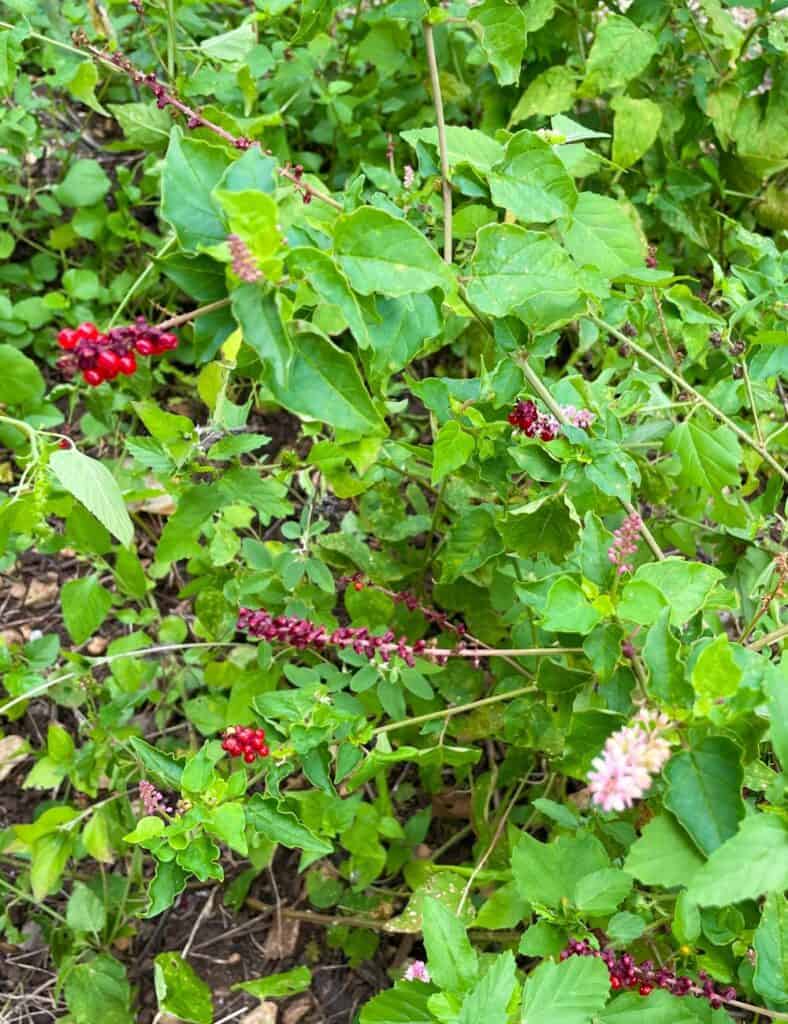 How Do You Propagate Pigeonberry?
Collect the berries and let them dry out.
Where Can You Purchase Pigeonberry?
You can purchase pigeonberry seeds from Native American Seeds. If you would rather start with a pigeonberry plant, a good native plant nursery should carry it, or check your local Native Plant Society, as you will often find it for sale here in Texas.
What Plants Can You Pair with Pigeonberry?
Pair pigeonberry with other shade loving native plants. Try Turk's Cap and American Beautyberry, whose purple berries would be a nice contrast to the red berries of Rivina humilis.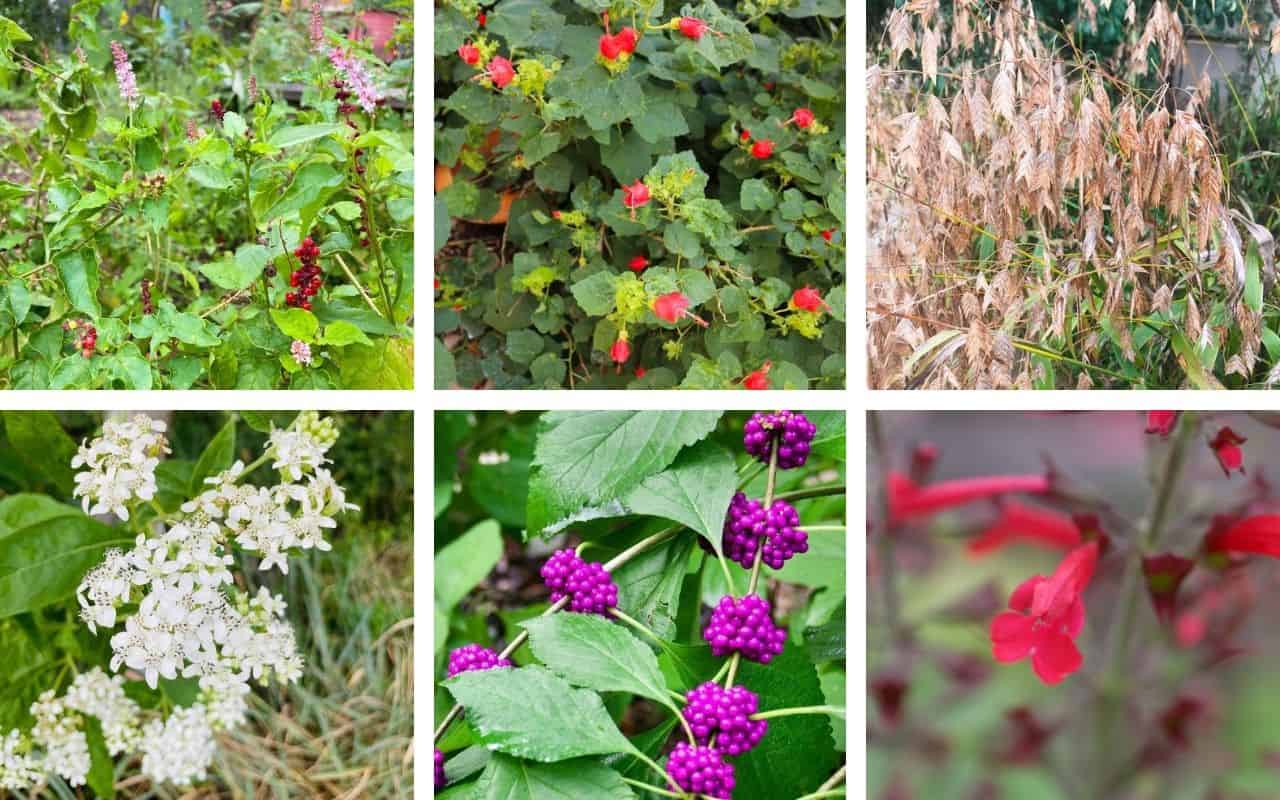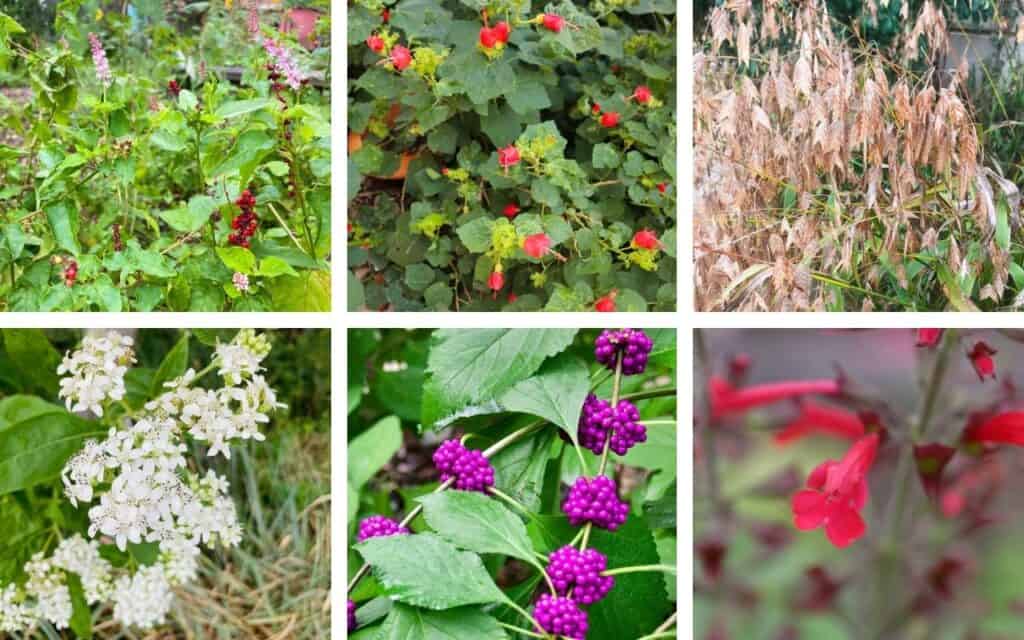 Pin this to help spread the word about Pigeonberry!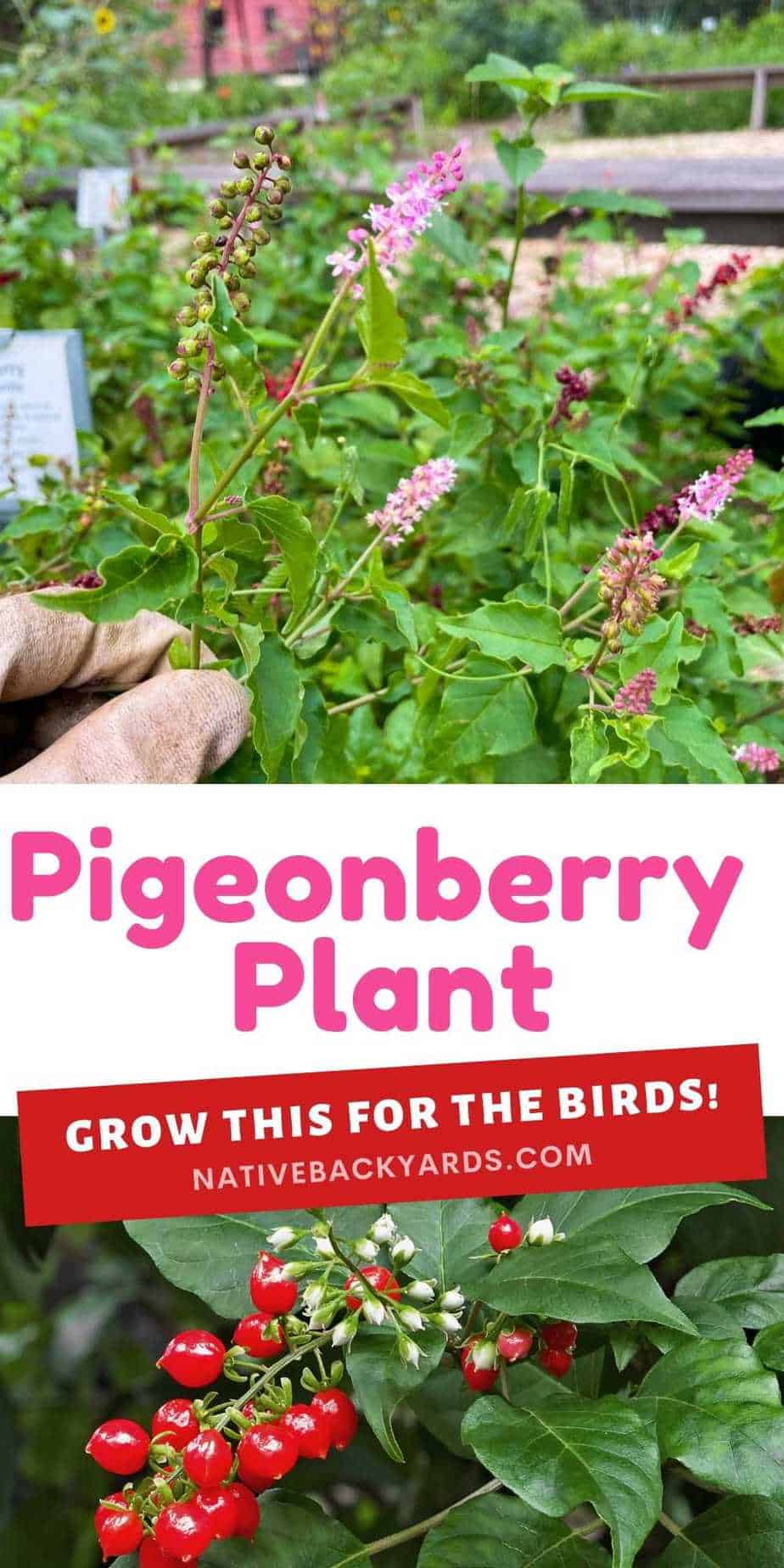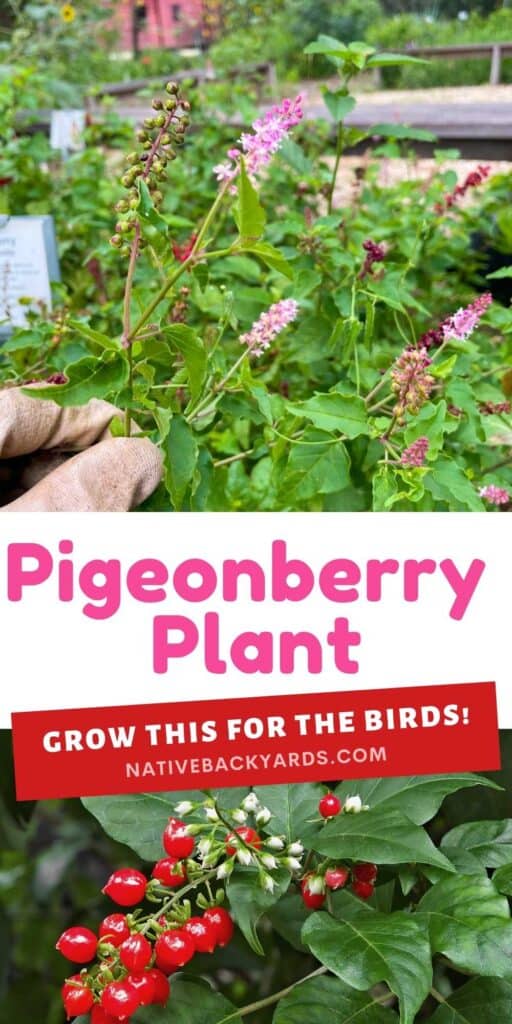 Pigeonberry: PRINTABLE Plant Care Guide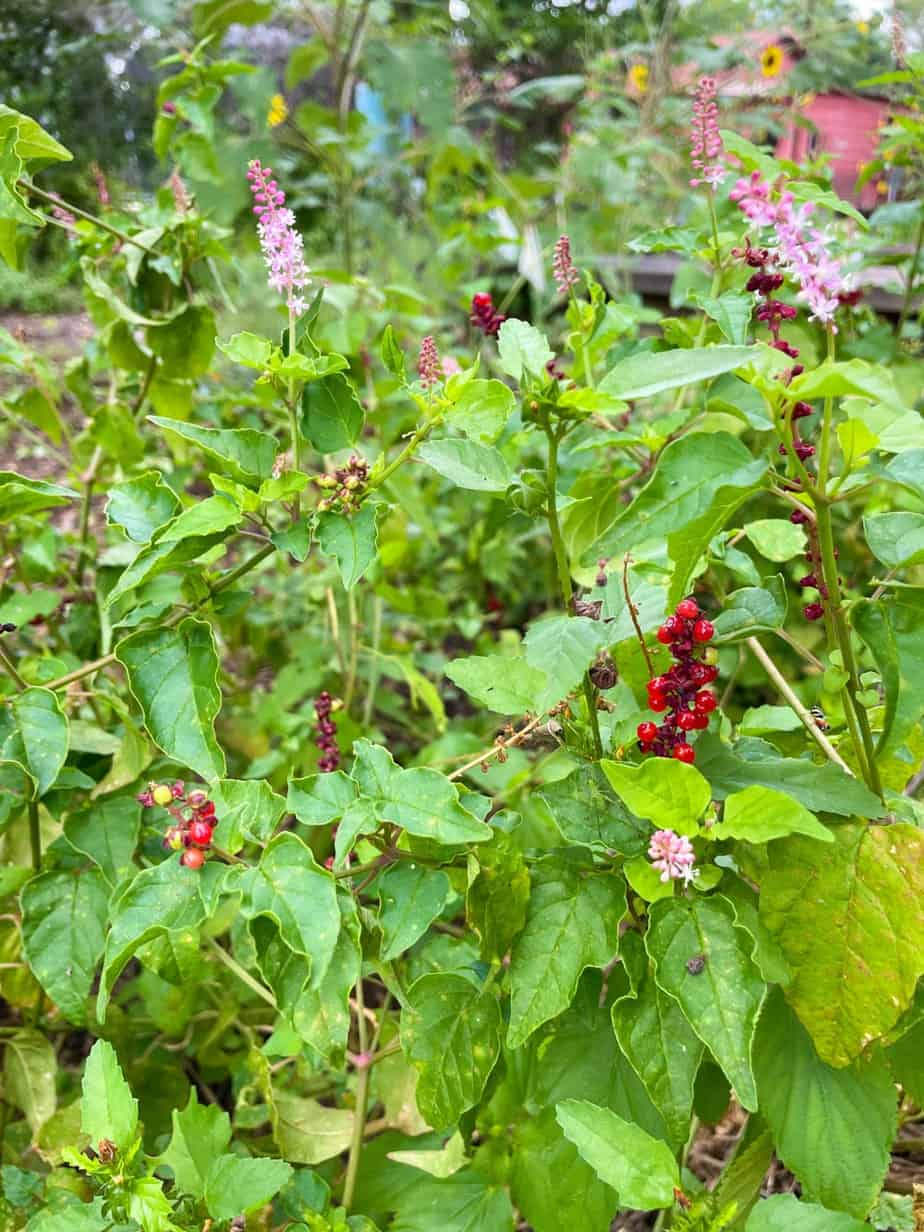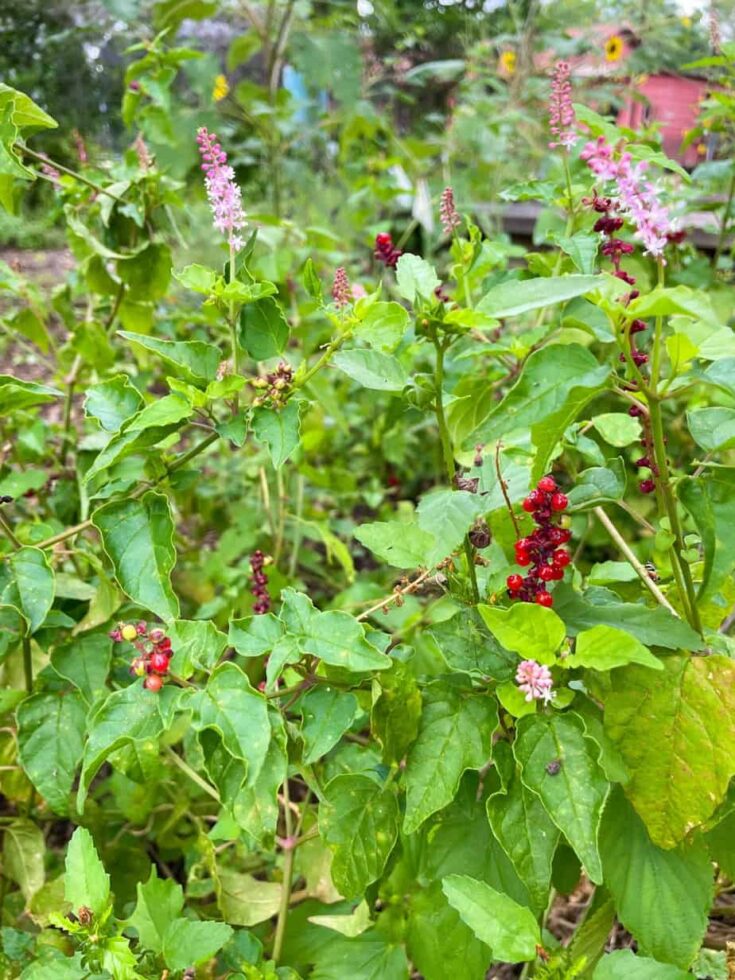 Scientific Name:
Rivina humilis
Native to:
Southern United States and Tropical America
Mature Height and Width:
1-2 ft.
Sun Conditions:
Dappled to Part Shade is ideal.
Water Needs:
Likes well-drained but moist soil.
Wildlife Benefits:
Provides berries for birds from March - November. Host plant for the Goodson's Greenstreak butterfly.
Materials
Instructions
Watering
Prefers well-drained, moist soil. Requires minimal supplemental water in shady areas.
May go dormant in summer without supplemental water.
Pruning
Cut dormant plants to a few inches above the ground in late winter or early spring.
If your Pigeonberry remains evergreen you can prune it back to above its leaf node.
Propagating
To propagate by seed, collect berries and allow the berries to dry out to collect the seeds.
Notes
Pigeonberry is not edible! The plant is toxic to humans and pets so don't eat the berries. Leave them for the birds!
Recommended Products
As an Amazon Associate and member of other affiliate programs, I earn from qualifying purchases.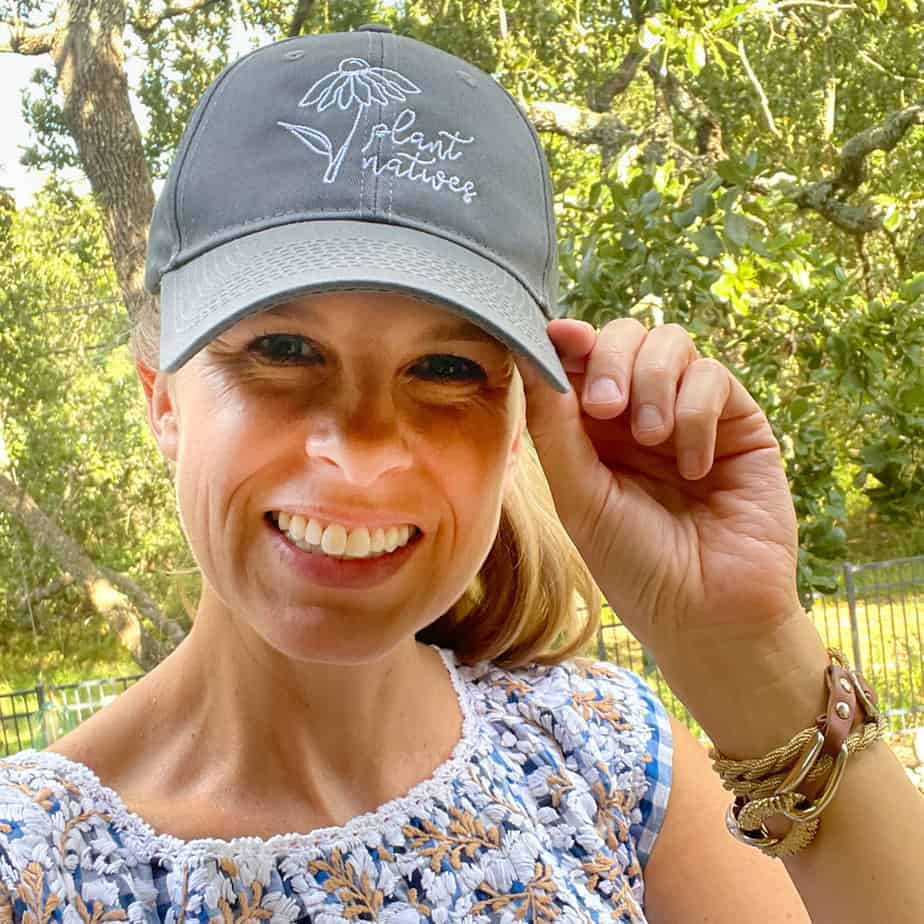 Welcome to Native Backyards! I'm Haeley from San Antonio, Texas, and I want to help you grow more native plants.
I have seen firsthand how the right plants can bring your yard to life with butterflies, bees, and birds. I've transformed my yard with Texas natives and I'm excited to share what I've learned with you.
Join my newsletter here! – each week I'll send you helpful tips to make your native plant garden a reality!
Want to learn more about me and my garden? Check out my About page!