Are you a native plant newbie? Then this is the book for you!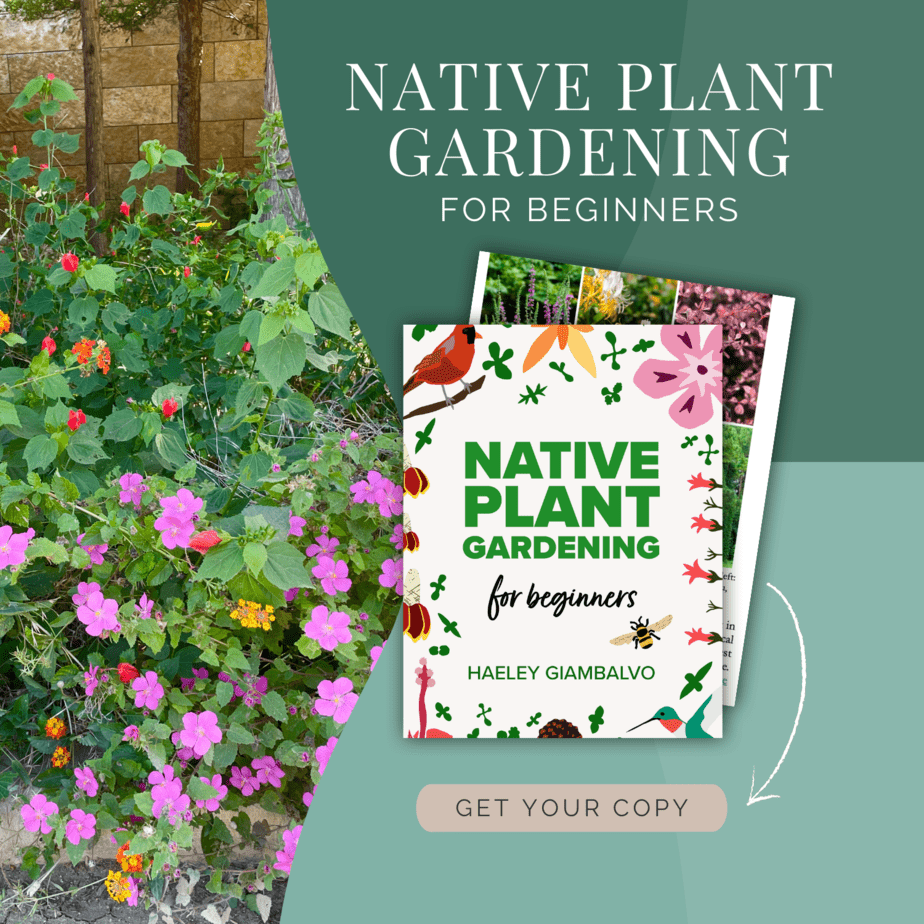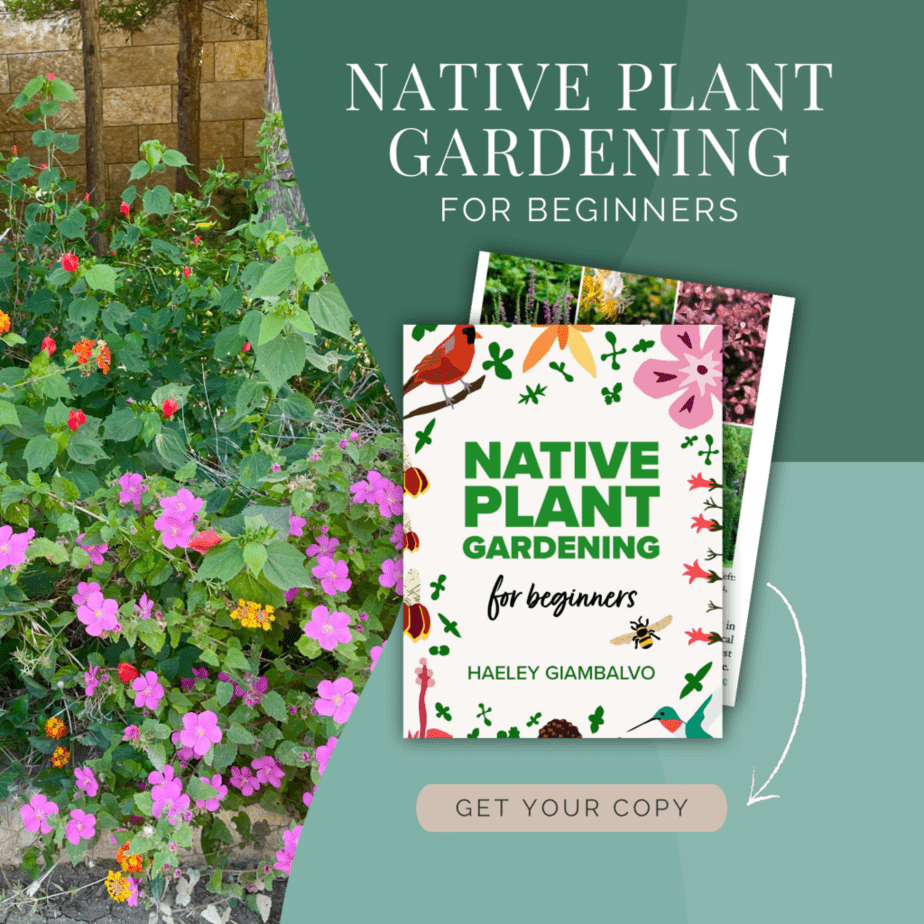 Check out the helpful the topics covered in the book:
1) Native Plant Gardening 101
What native plants are and why they matter.
Helpful terminology for talking about native plants.
Planning your native garden: simple steps you can take today!
Busting common native plant gardening myths.
Prepping a native plant garden like a pro.
2) Finding the Right Natives for You
Learning about plants that are native to your local area.
Planting in layers by mixing different types of native plants.
Prioritizing plants for your garden – how to make the most impact with the plants you choose.
Purchasing – what to know before heading to the nursery.
How to decipher a plant label – understanding plant common and scientific names. 
3) Making Your Native Plant Garden a Reality!
Designing a beautiful native plant garden by using a few simple rules of thumb.
Planting tips and tricks to ensure a high success rate in your garden.
Maintaining your garden to keep it looking great year-round.
How to celebrate your garden and spread the word to others about native plants!
Native Plant Gardening for Beginners is an easy read to get you started today: