Join Our Native Backyards Challenge!
Ready to help the Earth from your yard? Then SIGN UP NOW for our free community challenge .
Each week, I will send you an email with a mini challenge to help you get to know the plants in your yard and find great native plants to grow in your area.
The ultimate goal of the challenge is to incorporate two new native plants into your yard. I hope you'll join us!
Do you have a traditional grass lawn with a few shrubs?
Imagine instead if your yard was an oasis for song birds and pollinators!
Native Backyards is your resource for bringing your yard to life with native plants.
New to Native Backyards? Start Here:
Visit the Shop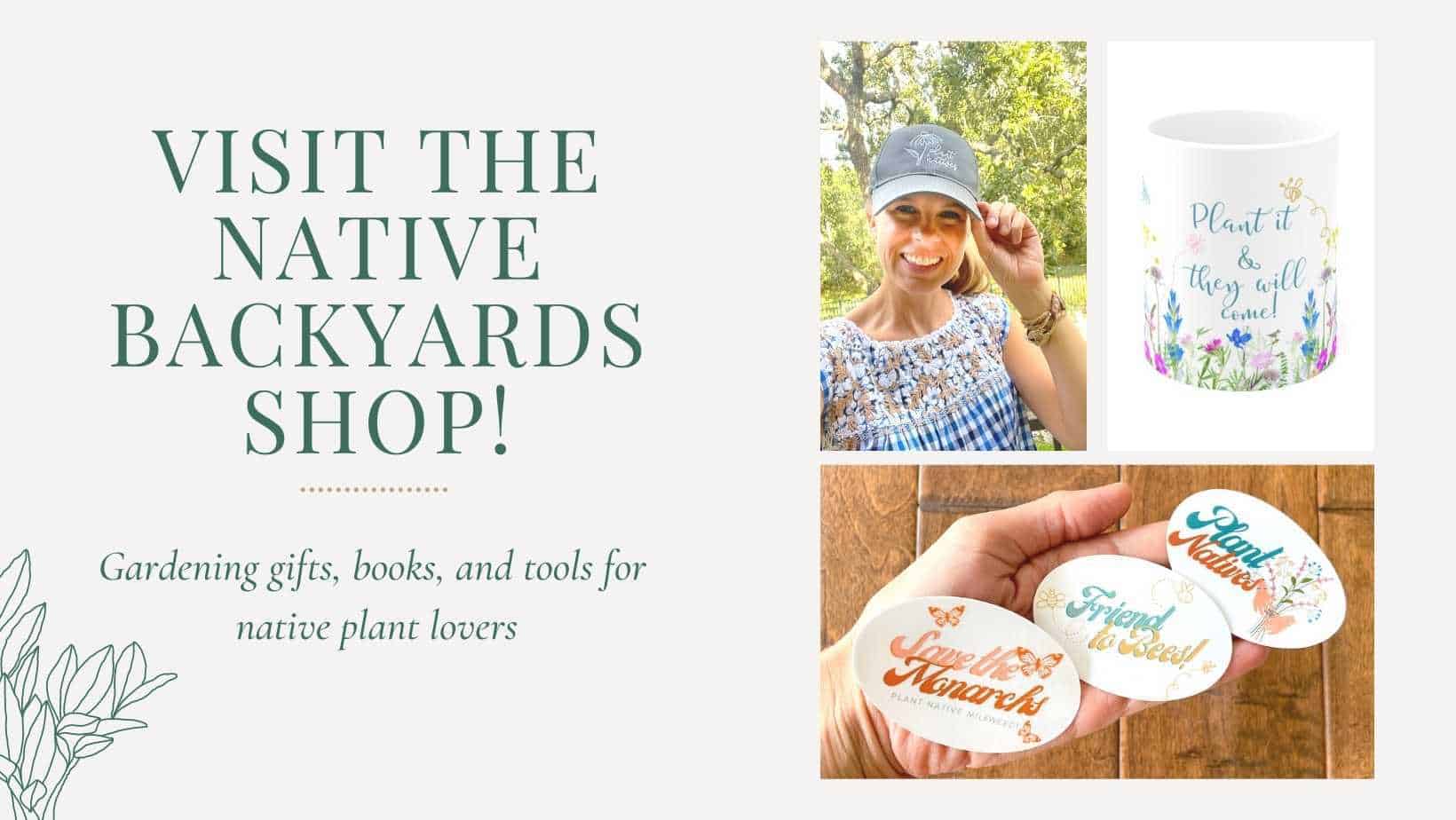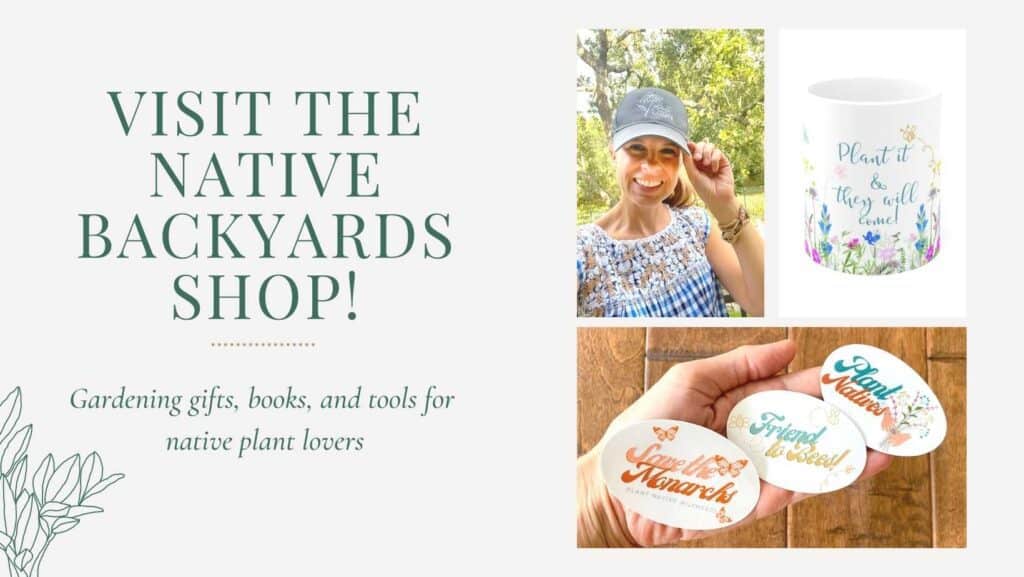 Latest Blog Posts
Attract Birds with Pigeonberry Plant (Rivina humilis)

Pigeonberry (Rivina humilis l.) is one cool little plant. If you're looking to add a new native plant to your yard that provides food for wildlife while looking beautiful, then this plant is a must! Pigeonberry is covered in both bright red berries and pinkish white blooms from spring until fall. Not only that, it thrives in shady areas.

Help Pollinators! Plant Frostweed (Verbesina Virginica)

Have you heard of Frostweed (Verbesina virginica)? Any time a plant has "weed" in the name, it automatically gets a bad rap. Unfortunately, some of the absolutely best pollinator plants have the word "weed" in their name! Frostweed is a great plant to add to your wildflower gardens and native to the southeastern United States. It is a pollinator magnet for butterflies, bees, and more.

Best Garden Tools for Native Plant Gardeners

I'm sharing my best garden tools with you in case you don't already have some of these in your bag. I find myself using these time and time again for weeding, transplanting and digging. These are the most hardworking tools in my garden!