Join Our Native Backyards Challenge!
Ready to help the Earth from your yard? Then SIGN UP NOW for our free community challenge .
Each week, I will send you an email with a mini challenge to help you get to know the plants in your yard and find great native plants to grow in your area.
The ultimate goal of the challenge is to incorporate two new native plants into your yard. I hope you'll join us!
Do you have a traditional grass lawn with a few shrubs?
Imagine instead if your yard was an oasis for song birds and pollinators!
Native Backyards is your resource for bringing your yard to life with native plants.
New to Native Backyards? Start Here:
Visit the Shop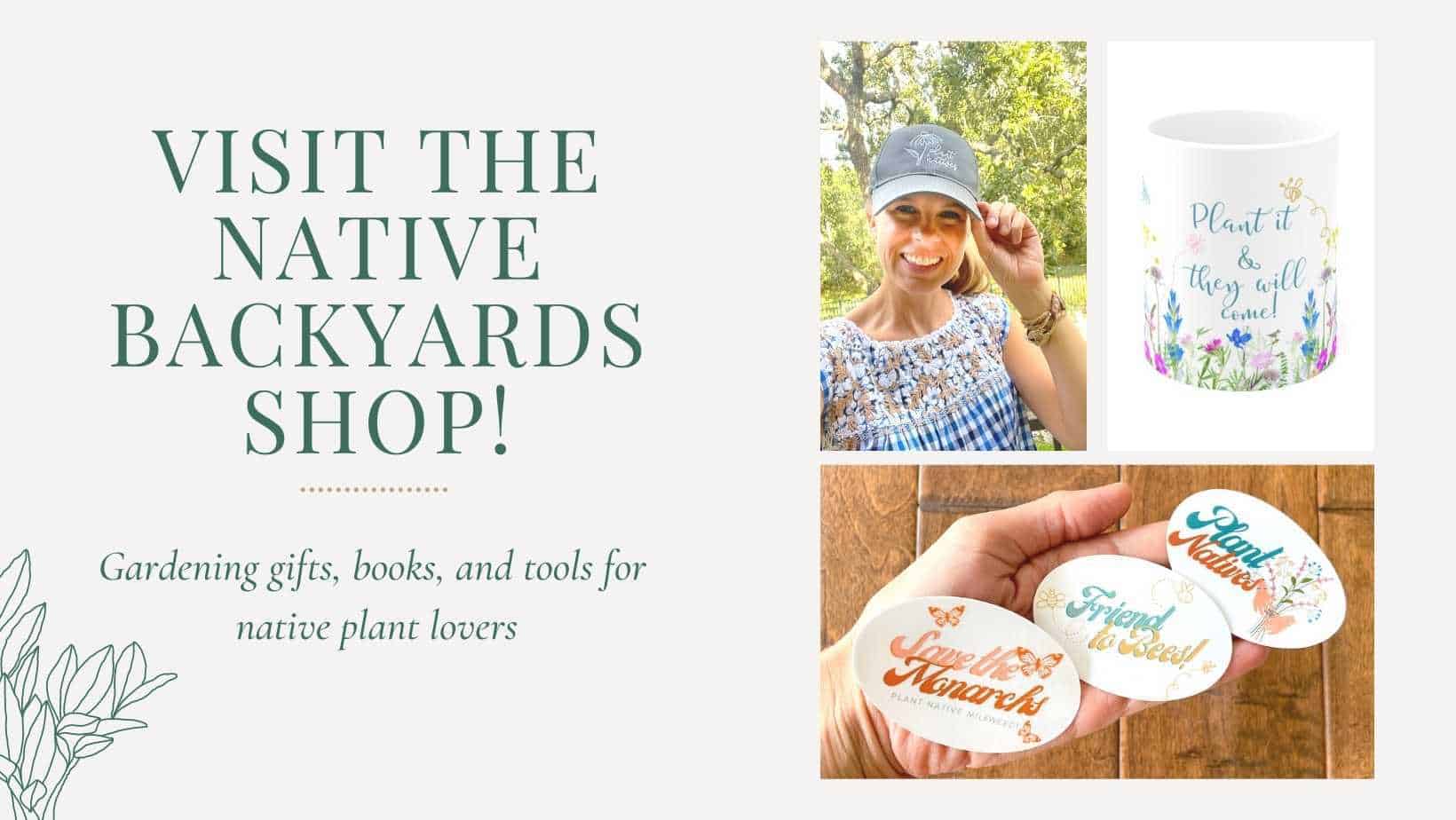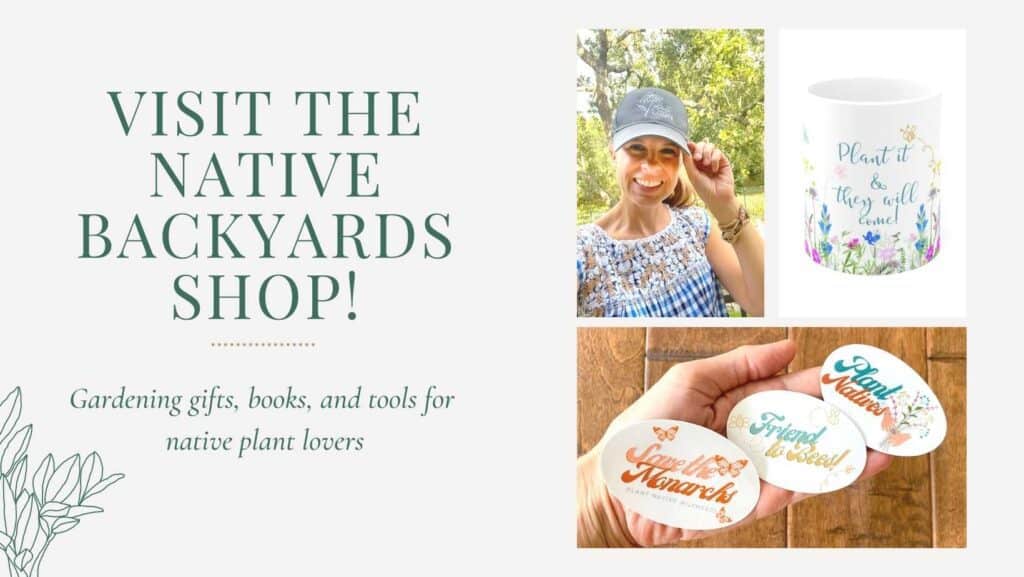 Latest Blog Posts
Backyard Gardening: A New Approach for 2022

Did you know that your garden can not only look good, it can do good for the Earth? Whether you have a flower garden, vegetable garden, or a landscaped bed, a few simple changes can make a big difference.

Gaura lindheimeri: A Must-Try Flower for Your Garden

Want a delicate plant that sways in the breeze, its flowers like tiny butterflies riding the wind? The plant for you is Gaura lindheimeri, also known as Butterfly Gaura or Whirling Butterflies!

5 Great Reasons to Grow Turk's Cap: A Native Shade Plant

Turk's Cap (Malvaviscus arboreus) is a great entry level plant if you are looking to add more native plants to your yard. It performs well in a variety of conditions and its prolific blooms attract hummingbirds and pollinators.