I want to help you grow natives!
Hi, I'm Haeley from San Antonio, TX and I'm here to help you grow more native plants!
I have seen firsthand how the right plants can BRING YOUR YARD TO LIFE with butterflies, bees, and birds. 🦋🐝🐤
I've TRANSFORMED MY YARD with Texas natives over the last two years and I'm excited to share what I've learned with you.
JOIN MY NEWSLETTER – each week I'll send you helpful tips to MAKE YOUR NATIVE PLANT GARDEN A REALITY:
Do you have a traditional grass lawn with a few shrubs?
Imagine instead if your yard was an oasis for song birds and pollinators!
Native Backyards is your resource for bringing your yard to life with native plants.
New to Native Backyards? Start Here:
Get the Book!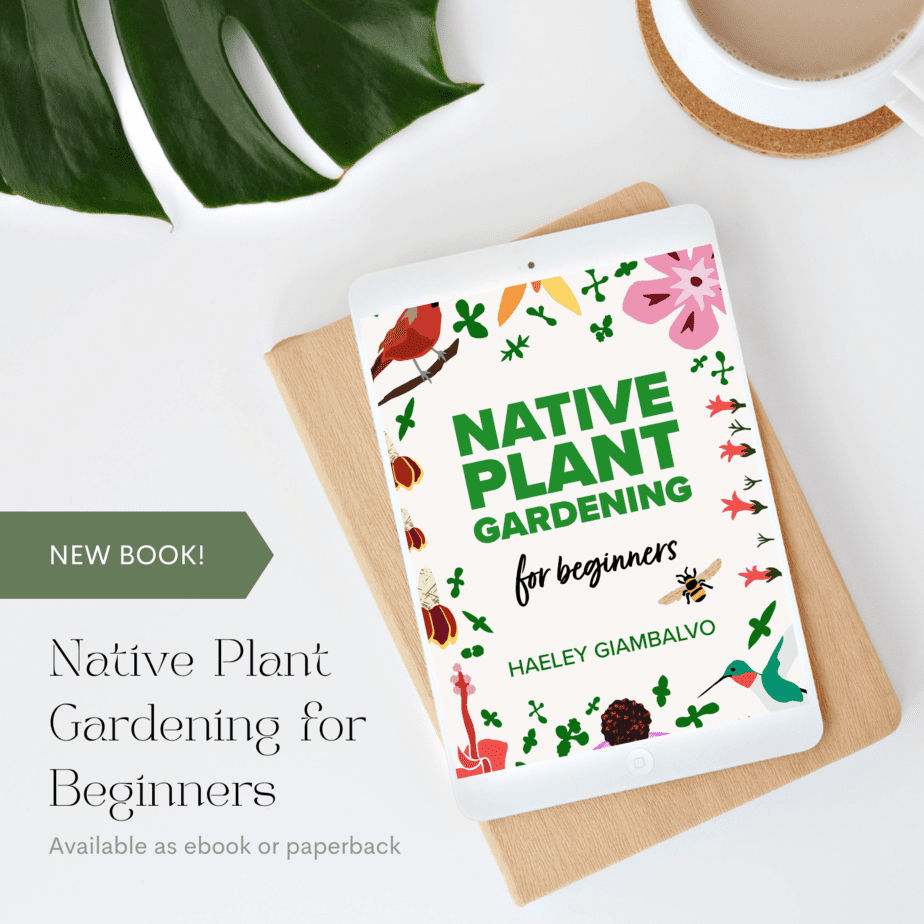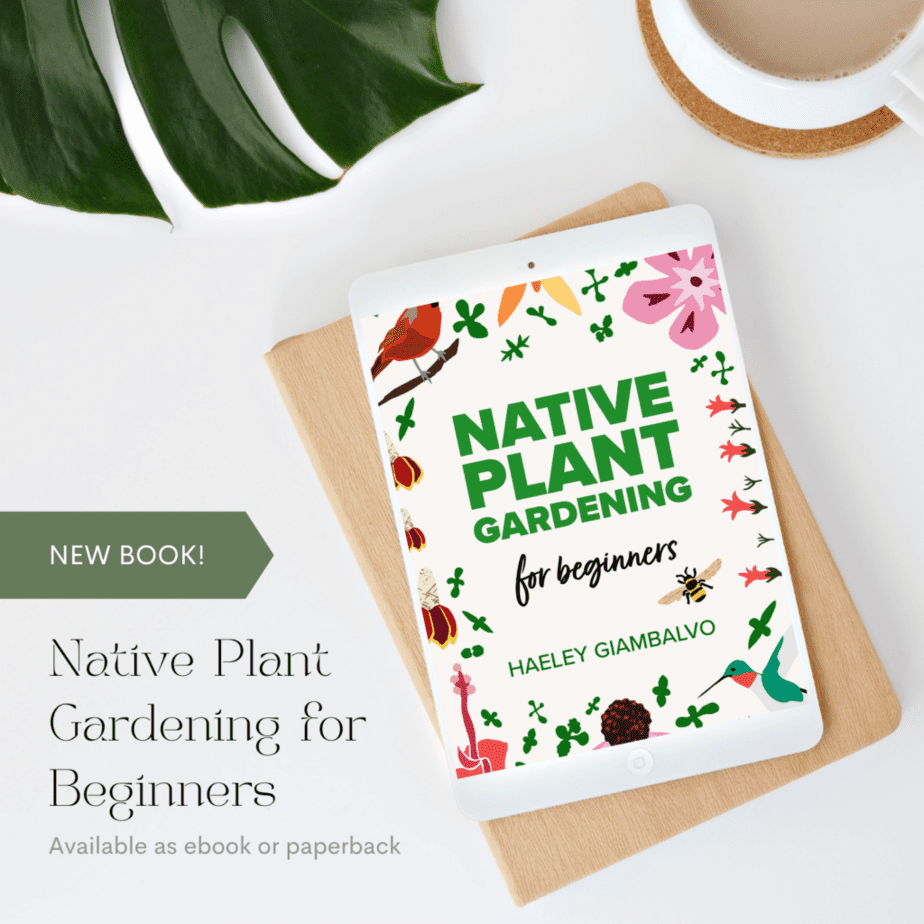 Visit the Shop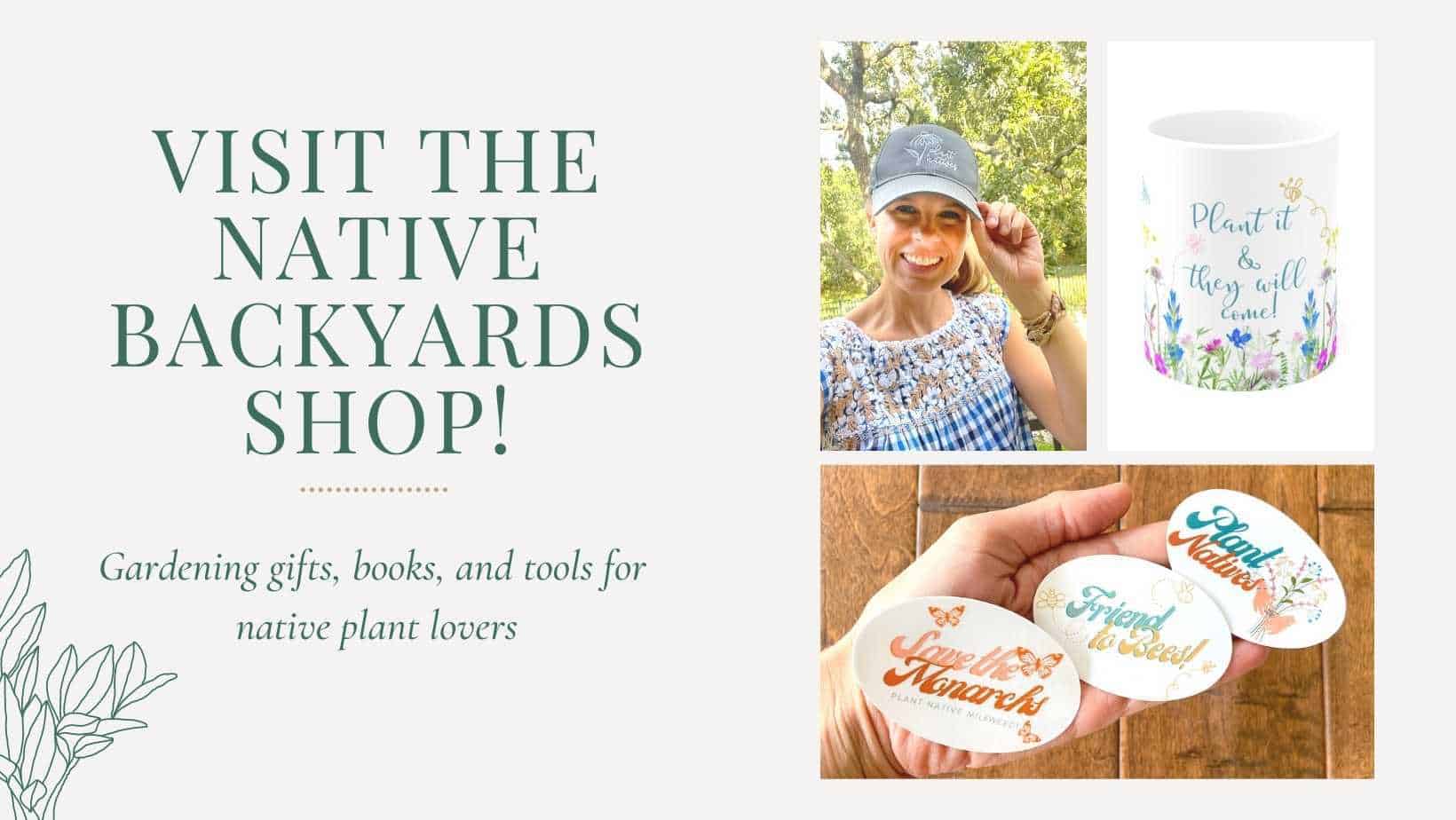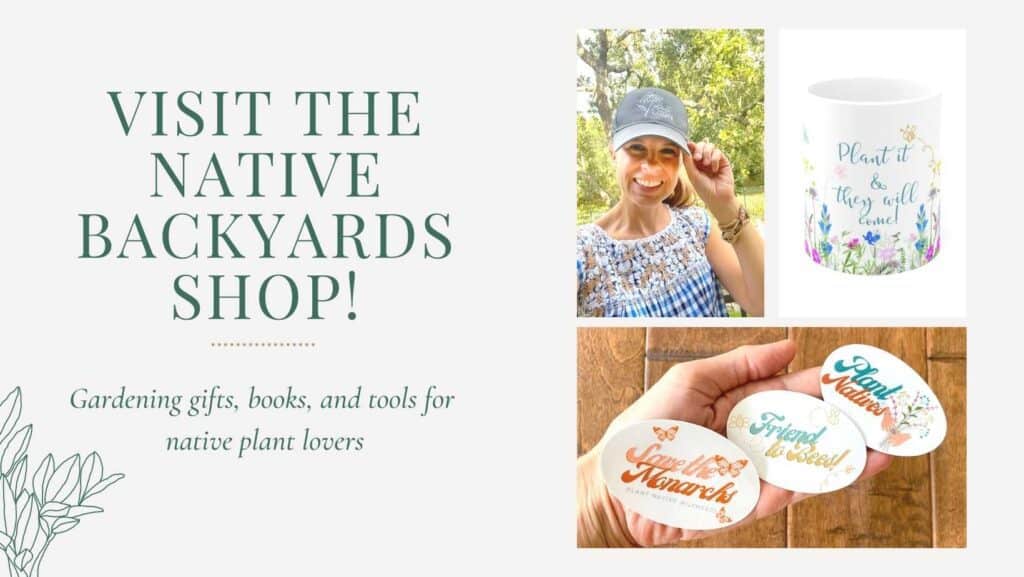 Latest Blog Posts
5 Reasons to Grow Lemon Mint (Monarda citriodora)

Lemon Mint (Monarda citriodora) may just be my favorite Texas wildflower! I love its unique stacked blooms and pretty purple flowers. This plant goes by more than one common name – you may have also heard it called Lemon Beebalm, Horsemint, or Lemon Bergamot. All are referring to the same plant! Native to the southern US, this wildflower can handle full sun to partial shade. It starts putting on basal leaves in early spring and blooms in the summer.

5 Reasons to Grow Zexmenia (Wedelia texana)

Need a full sun drought-tolerant Texas native plant to add to your yard? Zexmenia (Wedelia texana) is for you! Butterflies and other pollinators love this small shrub with a sprawling growth habit. A long-time bloomer, Zexmenia will brighten your garden from May through November!

5 Reasons to Grow Cedar Sage

Looking to add a pop of color to a shady area of your yard? Plant Cedar Sage (Salvia roemeriana)! This Texas native plant thrives in nature under the shade of Cedar (Ashe Juniper) trees on the Edwards Plateau, hence its common name Cedar Sage. This low growing perennial is a great way to brighten your yard with red flower spikes in the spring. Saliva roemeriana grows around 1 foot tall and tends to form colonies by reseeding easily.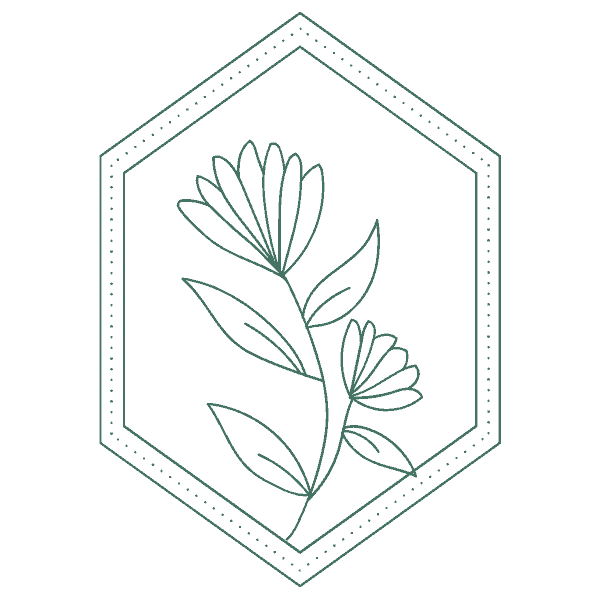 Find Native Plants Near You
Want to know more about the native plants in your area? Check out these native plant lists and resources for each state: