Join Our Native Backyards Challenge!
Ready to help the Earth from your yard? Then SIGN UP NOW for our free community challenge .
Each week, I will send you an email with a mini challenge to help you get to know the plants in your yard and find great native plants to grow in your area.
The ultimate goal of the challenge is to incorporate two new native plants into your yard. I hope you'll join us!
Do you have a traditional grass lawn with a few shrubs?
Imagine instead if your yard was an oasis for song birds and pollinators!
Native Backyards is your resource for bringing your yard to life with native plants.
New to Native Backyards? Start Here:
Visit the Shop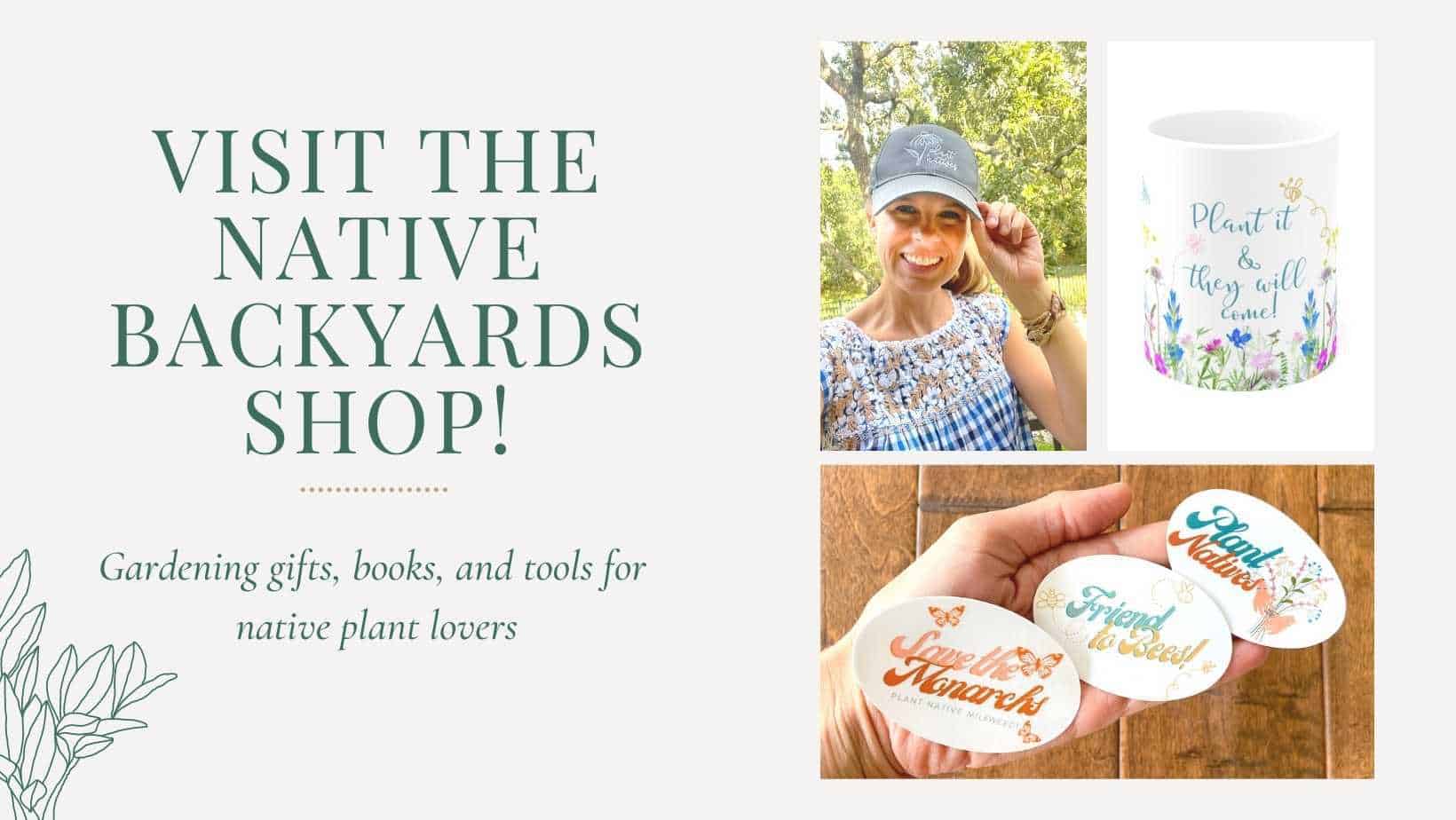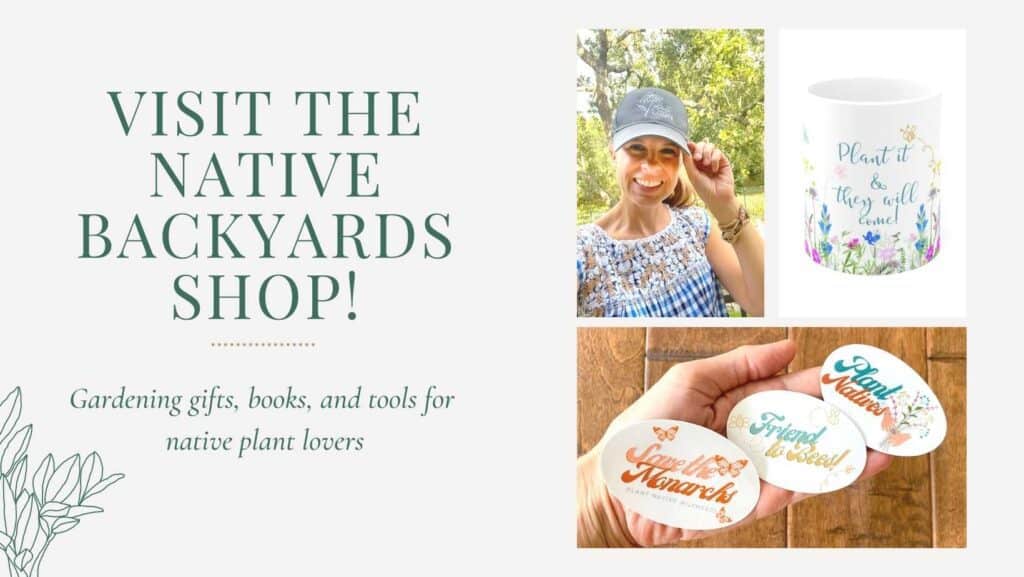 Latest Blog Posts
Best Garden Tools for Native Plant Gardeners

I'm sharing my best garden tools with you in case you don't already have some of these in your bag. I find myself using these time and time again for weeding, transplanting and digging. These are the most hardworking tools in my garden!

Raking Leaves? 5 Reasons to Not Throw Them Out!

The fall yard chore of raking leaves, or even worse, blowing leaves with a gas powered blower, isn't all its cracked up to be. I am hearing more and more calls to "leave the leaves"! As I work hard to convert my San Antonio, Texas yard to a pollinator and insect haven, I'm learning about the important role that leaves play at this time of year.

5 Great Reasons to Grow Buttonbush

The first thing you will notice about Buttonbush (Cephalanthus occidentalis) is its showy blooms. Its ball-shaped flowers that resemble little white pom-poms are beautiful and unique. Upon closer inspection, you'll see that the fragrant flowers are alive with pollinators!