5 Reasons to Grow Lemon Mint (Monarda citriodora)
Lemon Mint (Monarda citriodora) may just be my favorite Texas wildflower! I love its unique stacked blooms and pretty purple flowers. This plant goes by more than one common name – you may have also heard it called Lemon Beebalm, Horsemint, or Lemon Bergamot. All are referring to the same plant!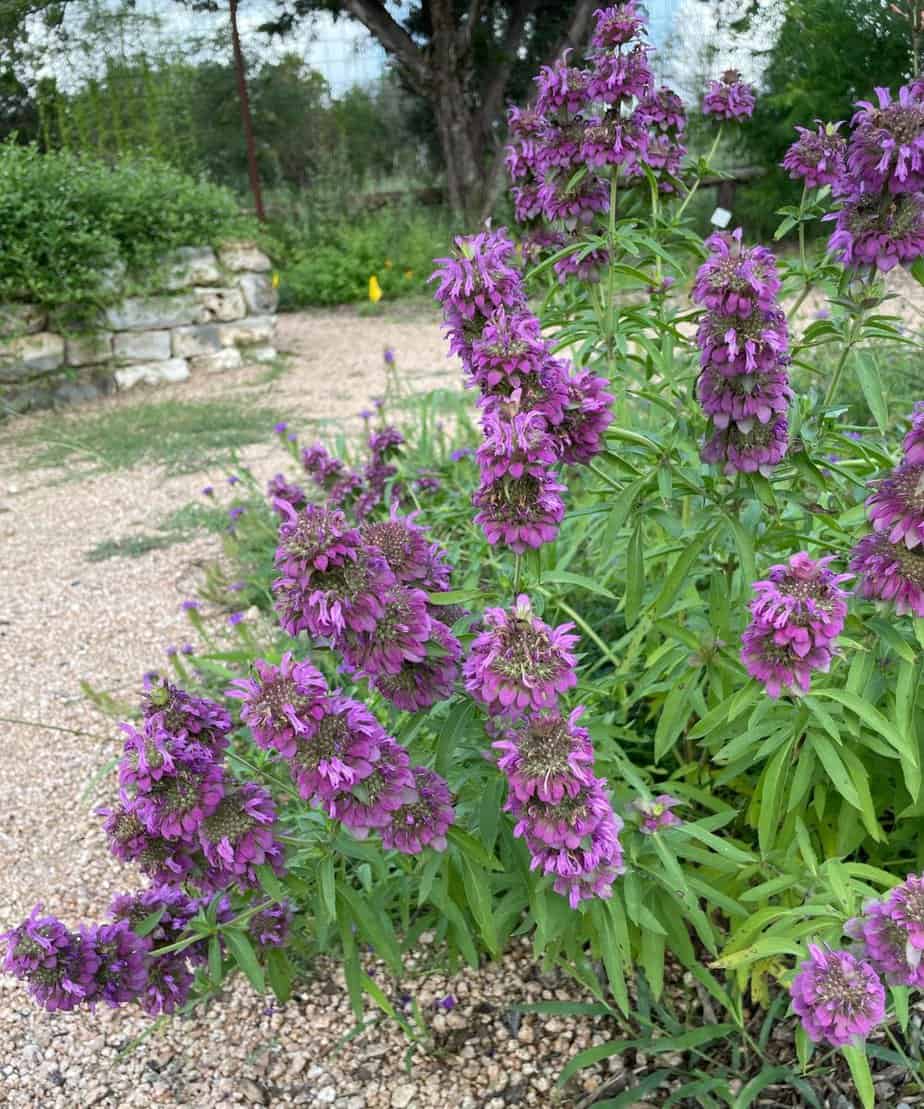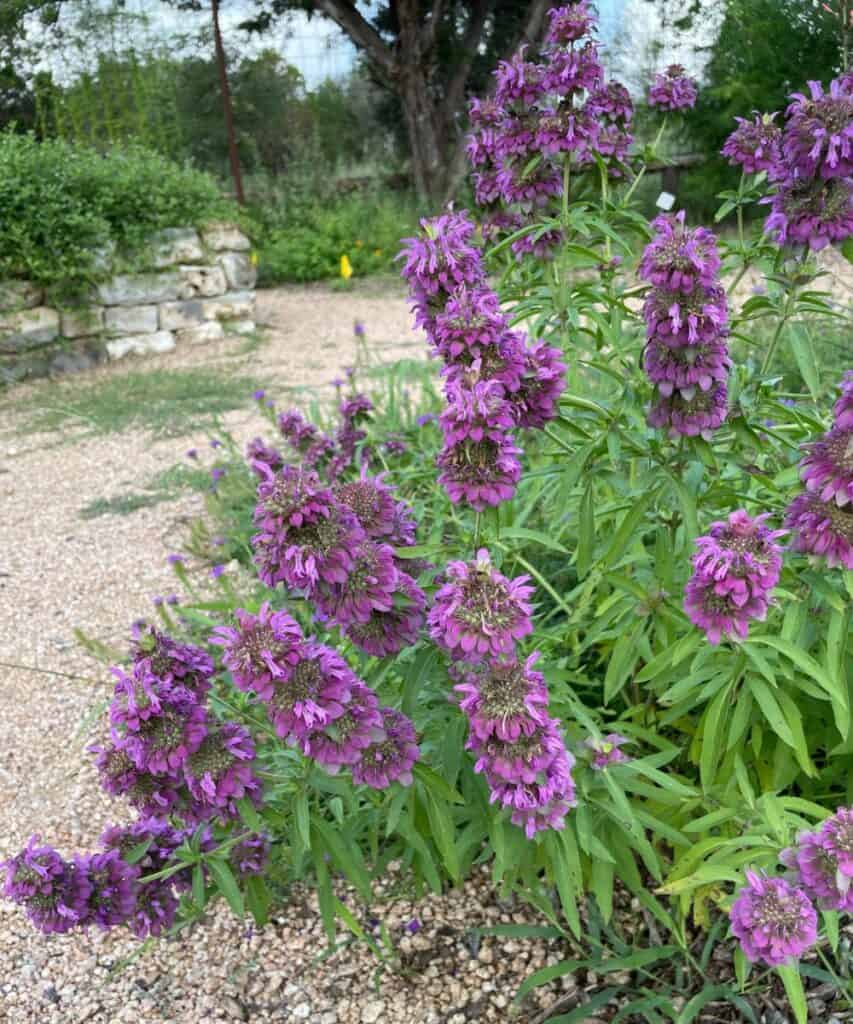 Native to the southern US, this wildflower can handle full sun to partial shade. It starts putting on basal leaves in early spring and blooms in the summer.
Want to grow Texas wildflowers at home? Then start by downloading this FREE 10 Texas Wildflowers PDF. It includes a photo of each along with growing info including bloom period and sun requirements.
5 Reasons to Grow Lemon Mint (Monarda citriodora)
1) It is beautiful and unique
The first thing you'll notice about Lemon Mint are the unique spherical heads of its flowers. This native wildflower makes a wonderful cut flower for an impromptu bouquet!
Lemon Mint has a long bloom time – it starts blooming in early summer and can bloom until the end of summer with abundant moisture.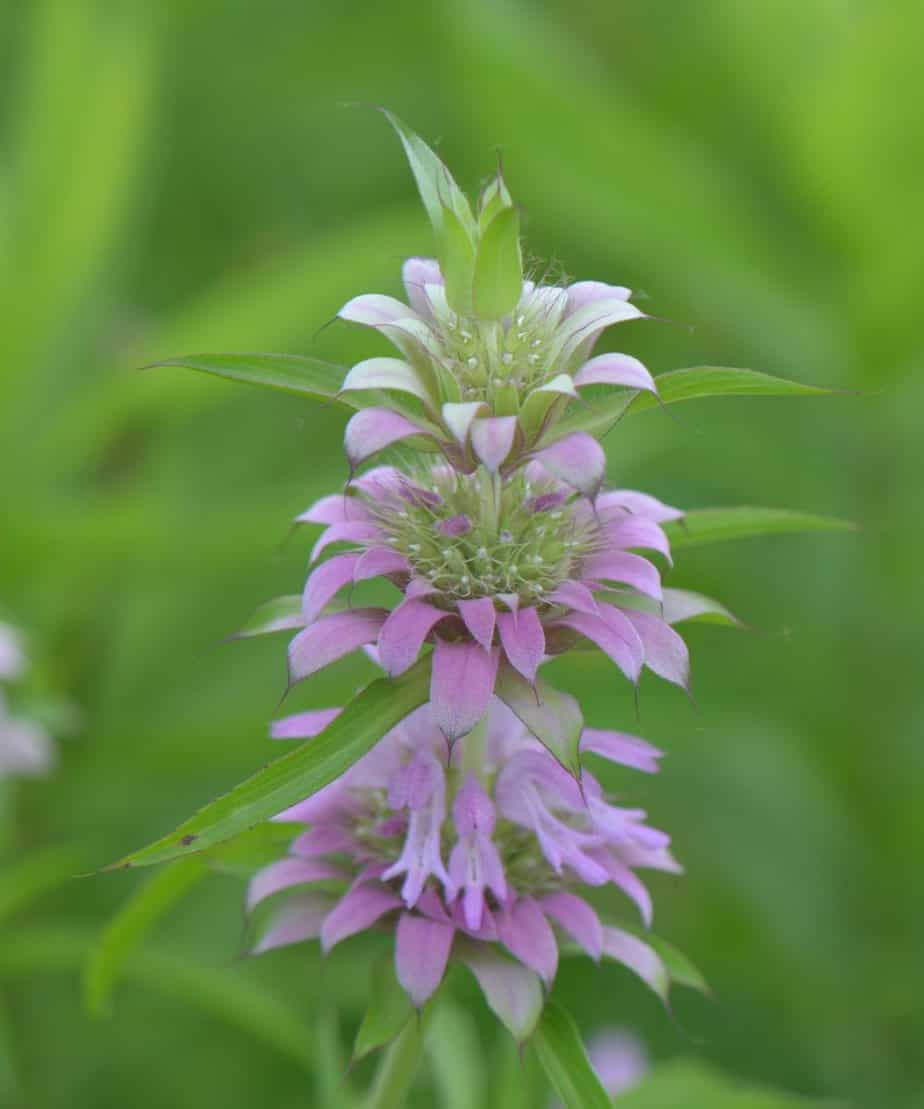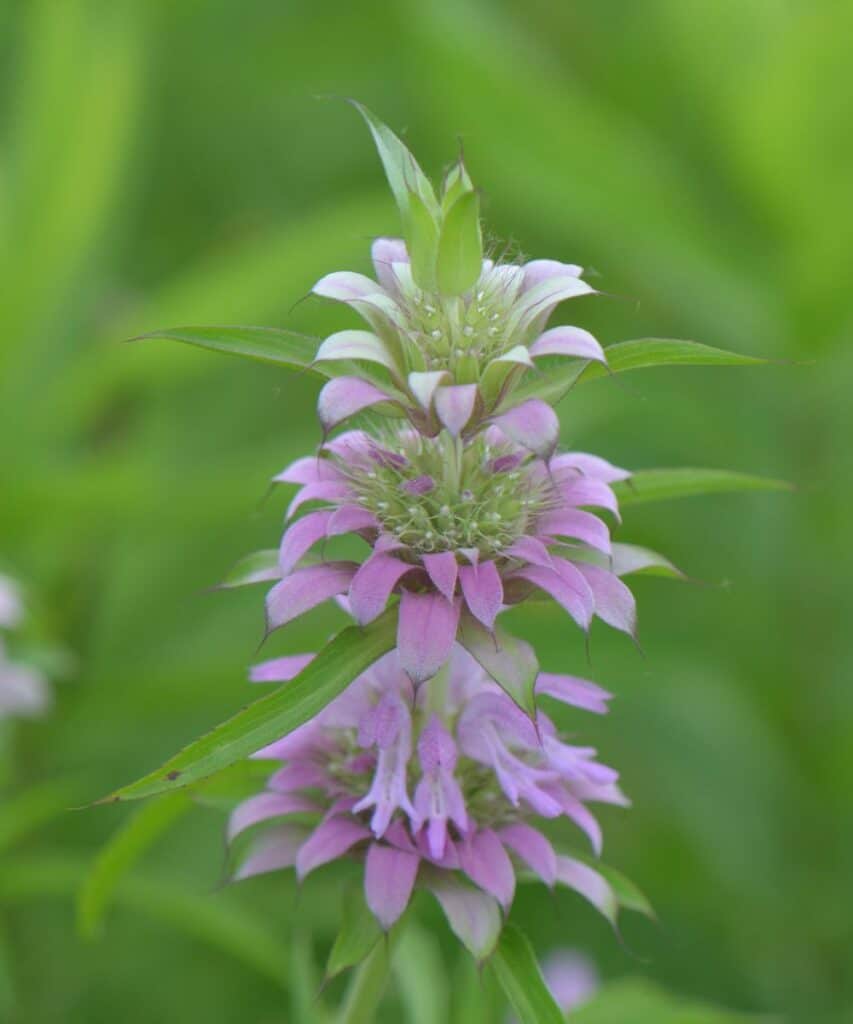 2) It is a great pollinator plant
Our native plants support our native pollinators, and Lemon Beebalm is no different! Its blooms are a great pollen and nectar source for bees and butterflies. Hence the common name "Beebalm!" It is a great addition to a pollinator garden and can form large colonies if it happy where you plant it!
3) It is drought tolerant
Lemon Mint thrives in rocky soils and well-drained soils. Supplemental watering may encourage additional blooms, as long as it has good drainage. This plant prefers full sun and can be prone to powdery mildew if it is in a shady area or overcrowded in the garden.
4) It is edible (and repels bugs!)
Apparently, Native Americans used the leaves of Lemon Mint a natural insect repellent by rubbing it on themselves, and if you have a bunch of Lemon Mint you can try it too! As part of the Mint family, it is also edible and can be incorporated into teas or salads.
5) It is deer resistant
Deer tend to avoid the plants with aromatic foliage, and the lovely citrus scent of Lemon Mint is a turnoff to them! If you have deer in your area, try planting this along with other deer resistant flowers such as Liatris, Purple Coneflower, Indian Blanket and Mexican Hat!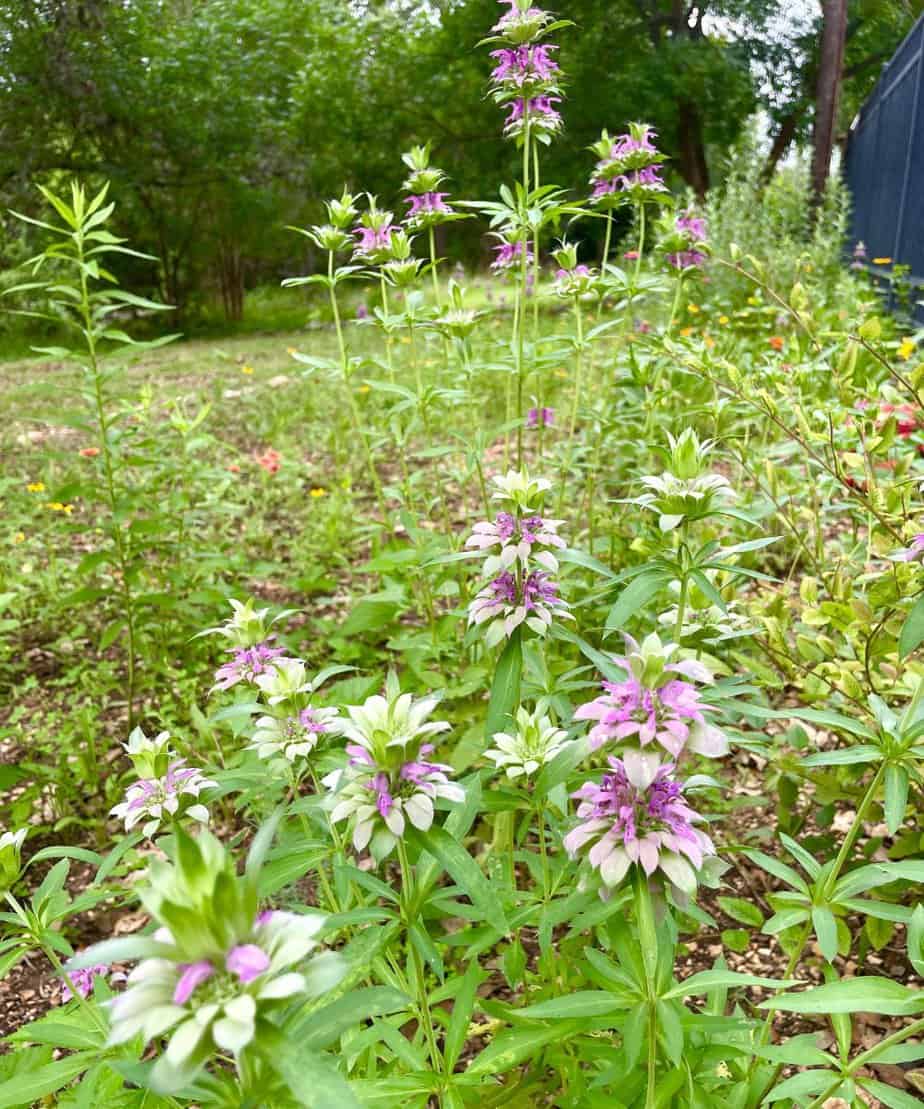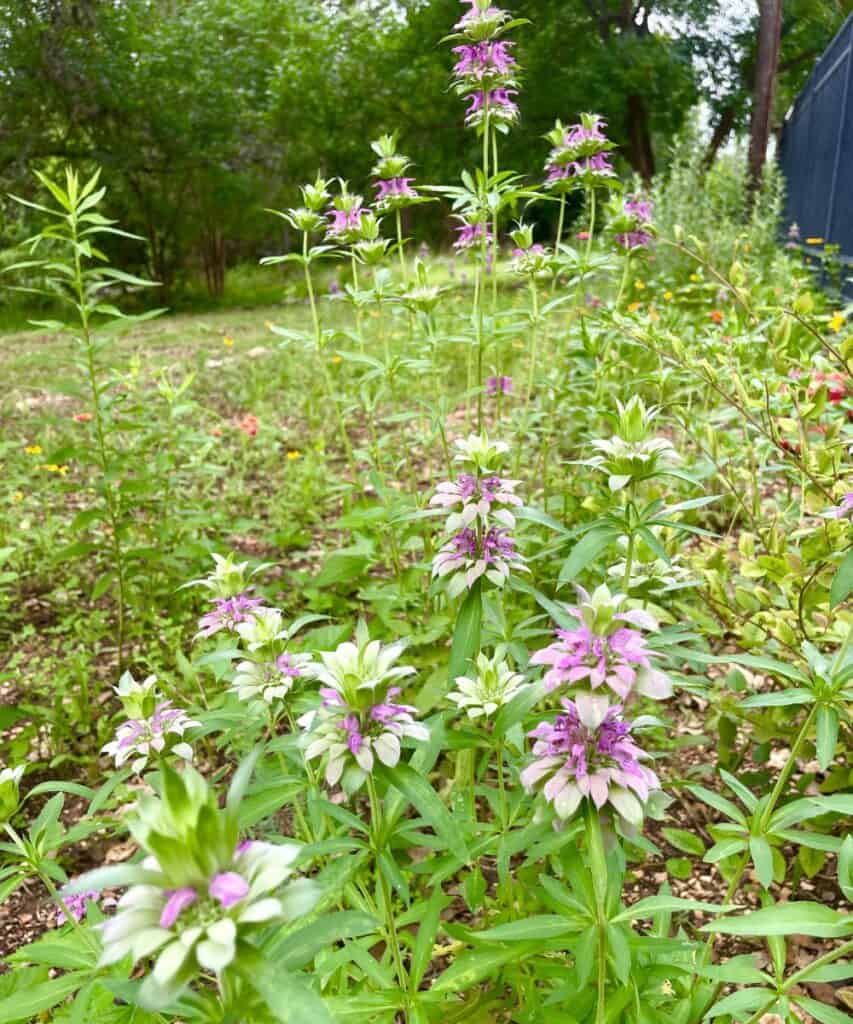 Where is Monarda citriodora native to
Monarda citriodora is native to parts of the southern United States down to northern Mexico. Its native habitat range includes the following states:
Alabama
Arizona
Arkansas
Kansas
Louisiana
Mississippi
Missouri
New Mexico
Oklahoma
Tennessee
Texas
The many names for Monarda citriodora
Many of its common names reference its lemony scent, or it being part of the Mint family. Not sure where the "horse" part comes from! Common Names Include:
Lemon Mint
Lemon Bee Balm (or Lemon Beebalm)
Lemon Horsemint
Purple Horsemint
Plains Horsemint
Lemon Bergamot
Other Monarda species
When you head to the nursery it is important to read the plant labels to find the scientific name "Monarda citriodora." There other species of Monarda that are native to different parts of the United States. Other plants in the genus Monarda include:
Monarda punctuata
Monarda didyma
Monarda fistulosa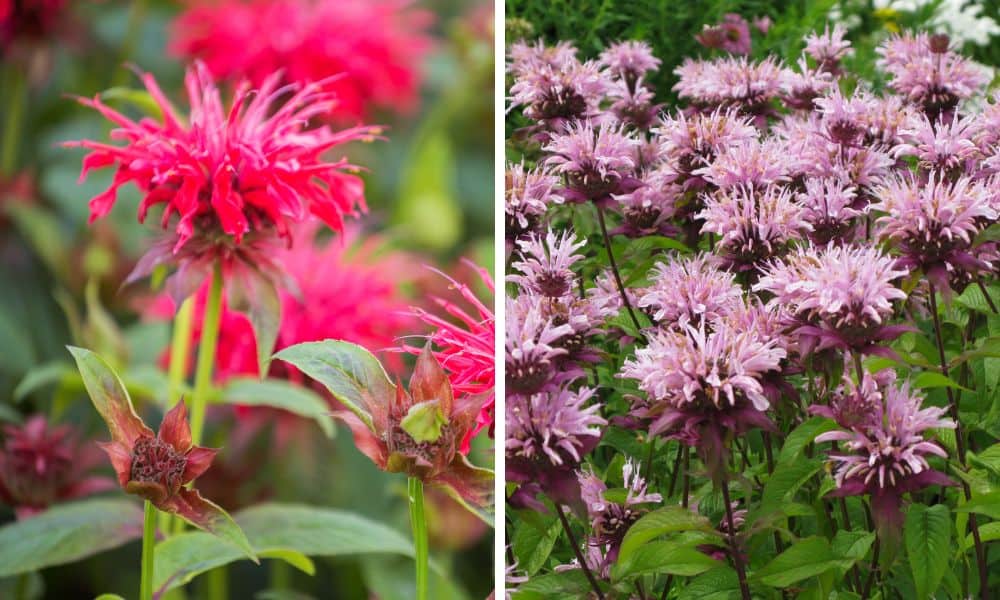 How to Grow Lemon Mint
Perhaps the easiest way to grow Lemon Mint is to direct sow seeds into loose topsoil. Be sure to sow the seeds in a full sun area (over 6 hours of direct sun) with well-drained soil.
You can purchase Monarda citriodora seeds from Native American Seed (I just bought the..)
Be sure to keep soil moist until seeds germinate and water seedlings as needed to prevent them from drying out if spring rains aren't sufficient!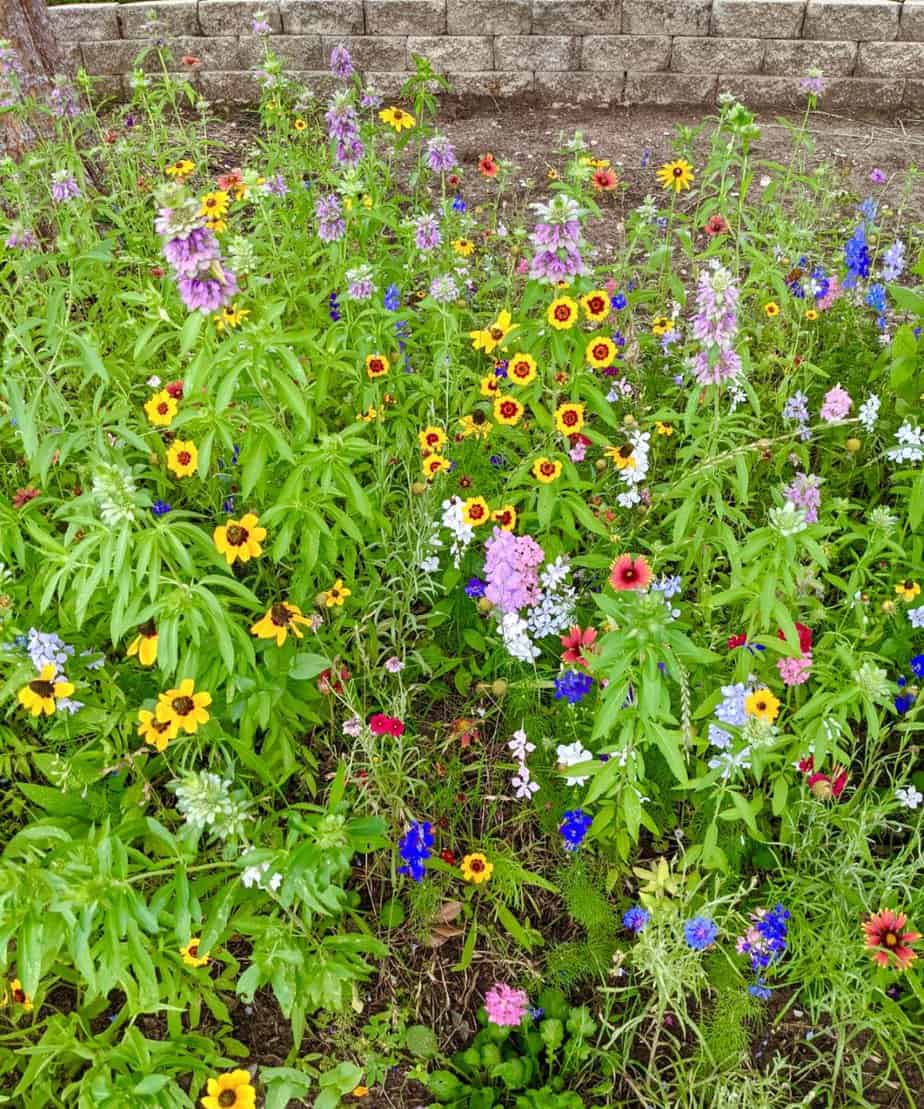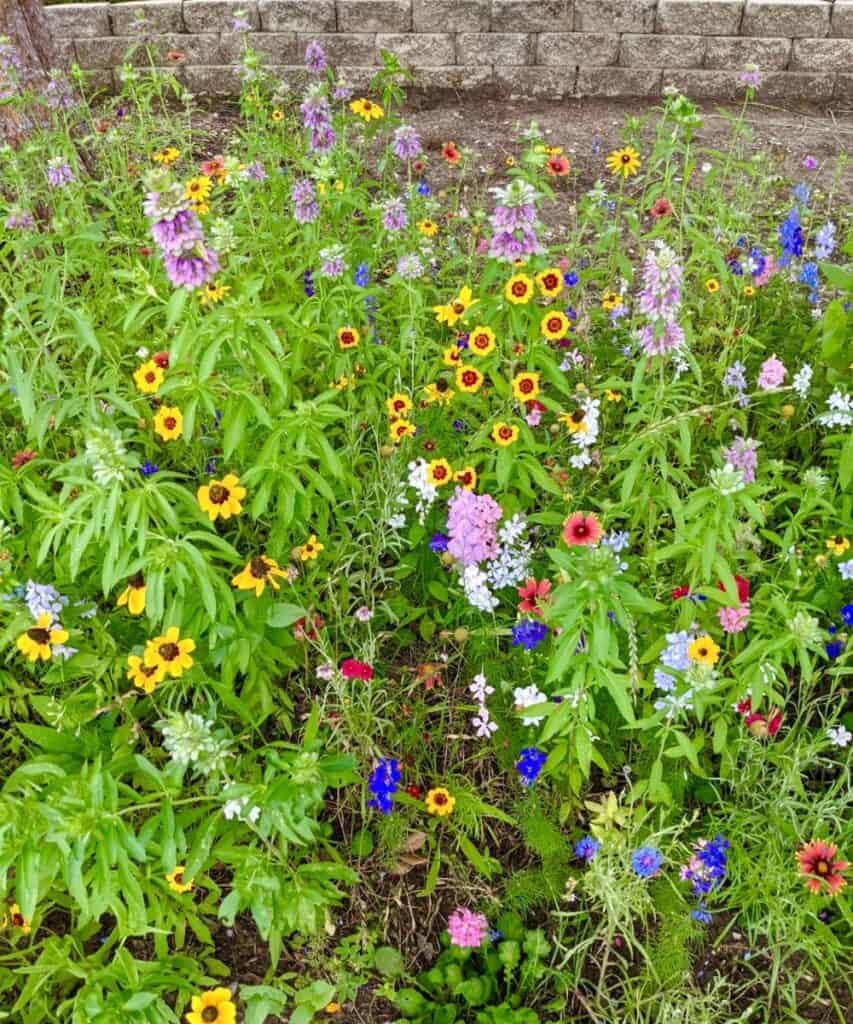 Download the Free PDF: Texas Wildflowers
Want to grow more wildflowers like Lemon Mint? I created a handy one-page PDF  for you to print out.
It includes a thumbnail photo of each plant along with both its common and scientific name, sun requirements, and other helpful growing info. Get it here: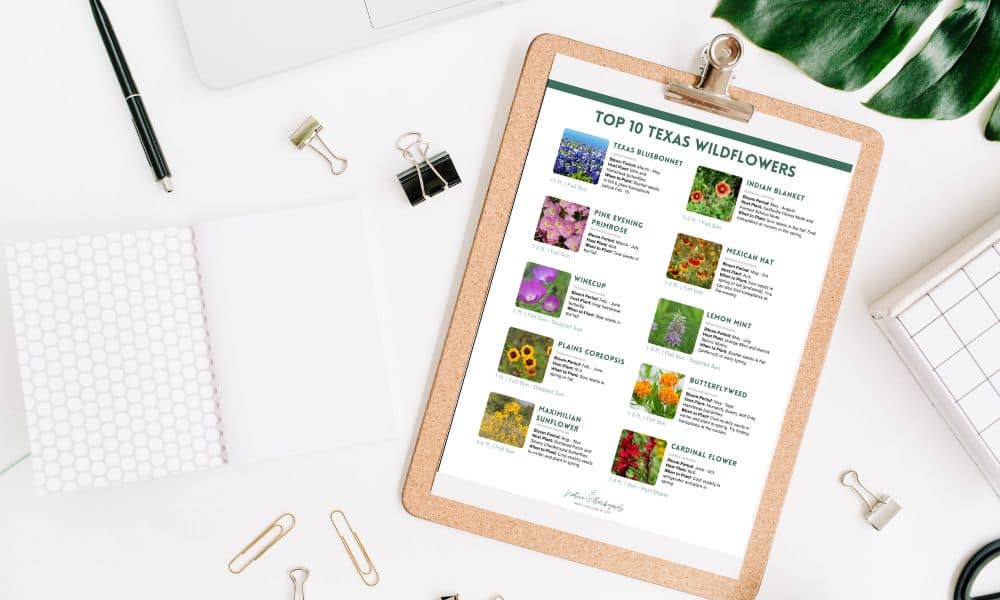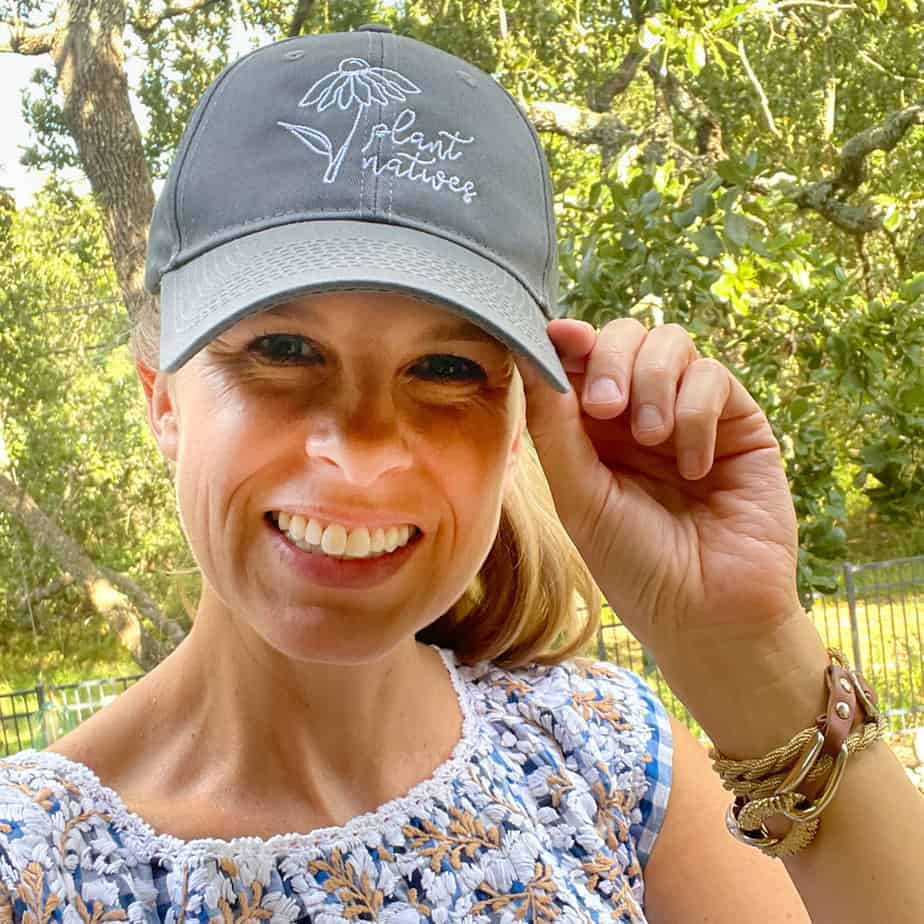 Welcome to Native Backyards! I'm Haeley from San Antonio, Texas, and I want to help you grow more native plants.
I have seen firsthand how the right plants can bring your yard to life with butterflies, bees, and birds. I've transformed my yard with Texas natives and I'm excited to share what I've learned with you.
Join my newsletter here! – each week I'll send you helpful tips to make your native plant garden a reality!
Want to learn more about me and my garden? Check out my About page!