5 Awesome Native Plant Garden Signs
Have you worked hard to make your native plant garden a reality? Time to celebrate by making your garden official with a native plant garden sign!
A beautiful sign not only makes your garden feel special, it can also help spark conversations with neighbors about the importance of growing local plants in our own yards.
Here are some of my favorite signs for native plant gardeners, whether you are just starting your garden or have a full fledged certified wildlife habitat!
1. Native Plant Garden Sign
I designed these native plant signs for you as part of my Native Backyards Etsy shop! This 9″x12″ metal sign shows that a native garden is filled with pollinators and birds. By being a native plant gardener, you are choosing plants not based solely on how they look, but also what they do to help support insects and wildlife.
The aluminum sign is printed with sublimation printing and is UV resistant to stay looking great outdoors. It includes free shipping too!
Whether you have a front yard full of native species or just are just starting to garden with natives, a sign can help educate others about your conservation efforts and encourage them to join in.
2. Personalized Native Plant Garden Sign
I also offer a personalized version of the native plant signs. You can add your name, state, or any other text you like.
These personalized garden signs are a great option not only for your own yard, but for community gardens and demonstration gardens as well.
3. Pollinator Garden Sign
Does your garden include a lot of host plants and nectar sources to attract butterflies, native bees, and other beneficial insects? Then you need a pollinator habitat sign!
This Caterpillar Crossing – Watch Your Step sign is a playful way to let others know about your important work providing for butterflies, moths and other different pollinators with your garden.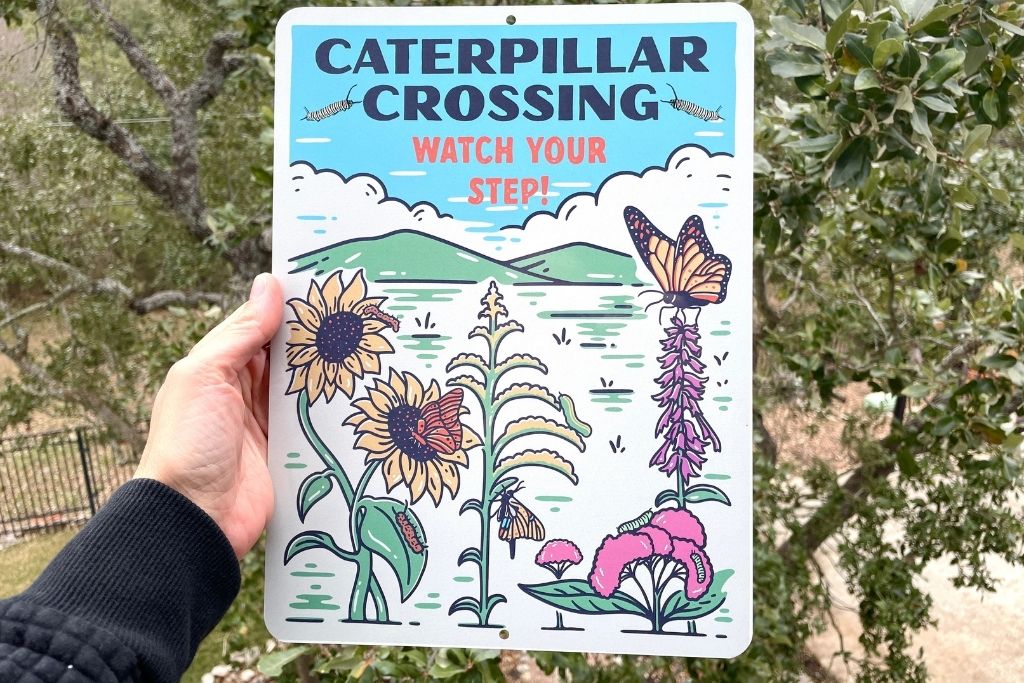 This 9″x12″ metal yard sign is printed with sublimation printing and is UV resistant to stay looking great outdoors. It includes free shipping too!
4. Certified Wildlife Habitat Sign
Once you are ready to take your garden to the next level, you can certify it as a wildlife habitat with the National Wildlife Federation and add this sign to your garden!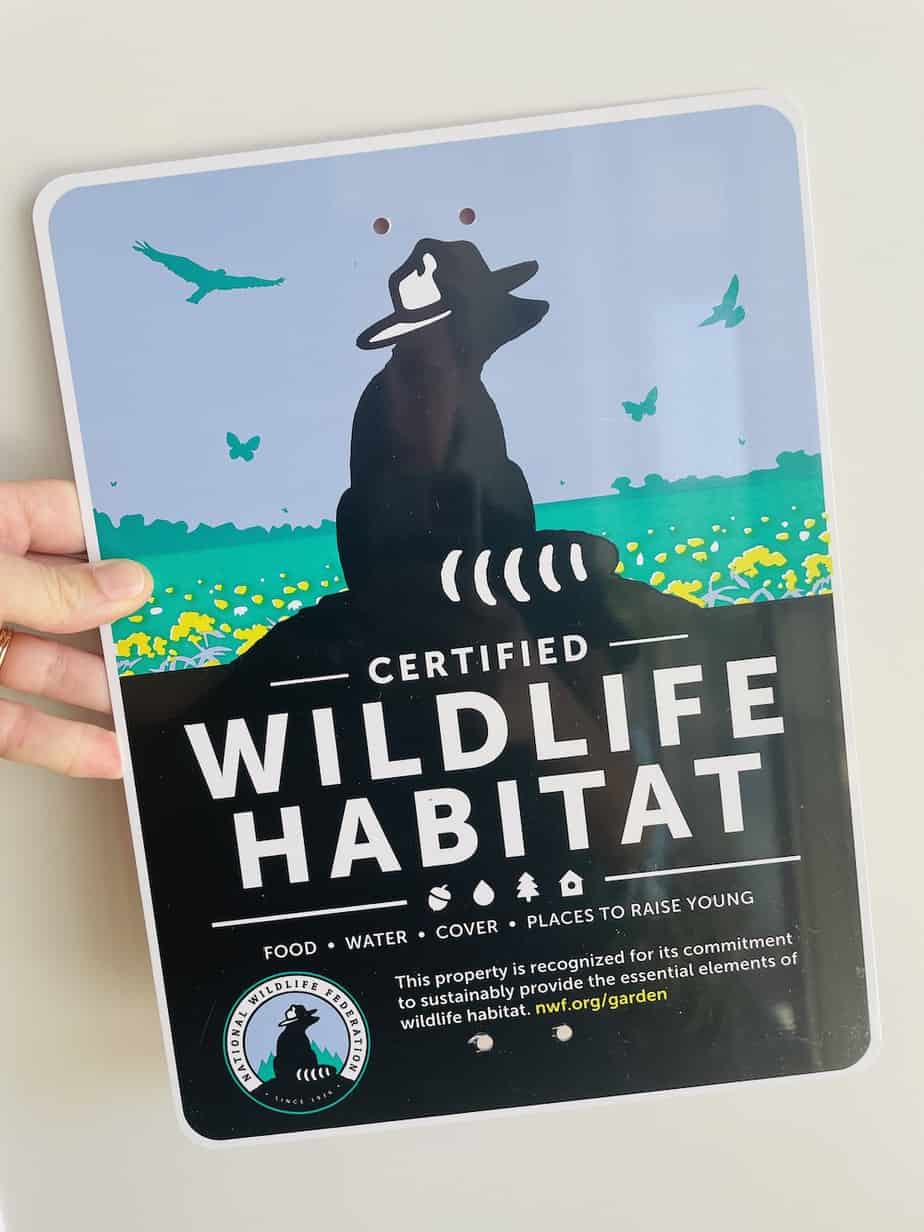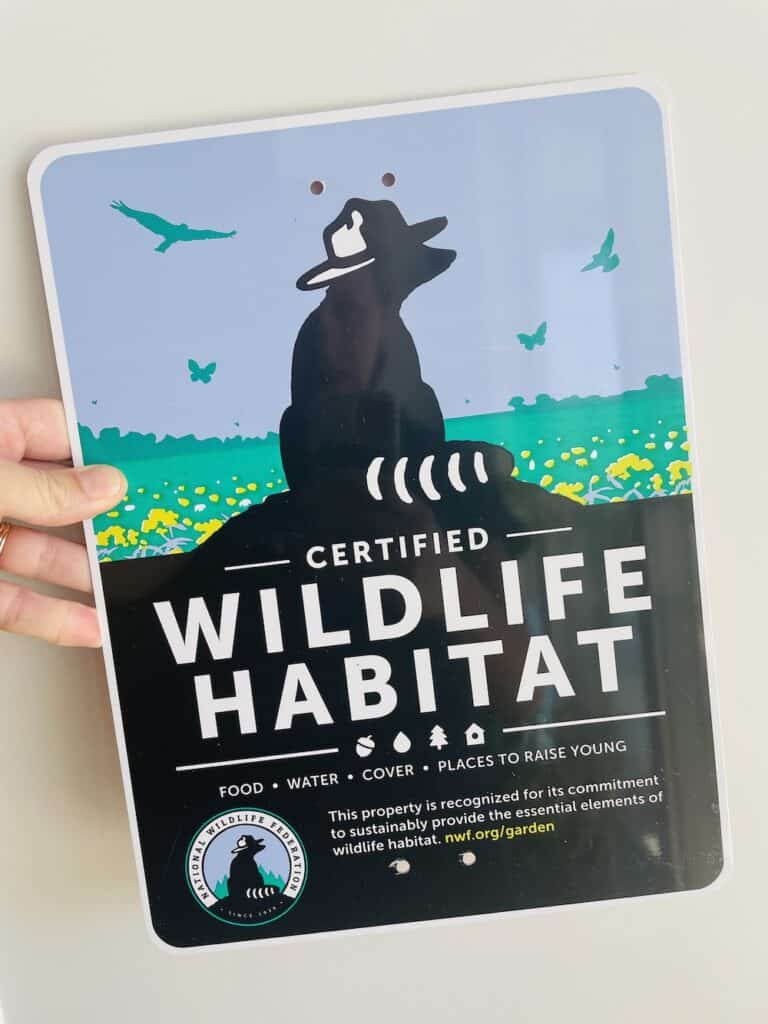 Creating wildlife gardens is simple to do if you're already native plant gardening. You just need to make sure you have the following elements: water, food, shelter, and a place to raise young.
Check out these helpful steps for making your yard a certified wildlife habitat:
Once you're certified with the NWF you can purchase one of their great signs!
5. Native Plant Labels for Your Garden
Another great addition to your native plant garden are individual plant markers. These can help others learn about the specific native plant species you are growing and the wildlife benefits they are offering!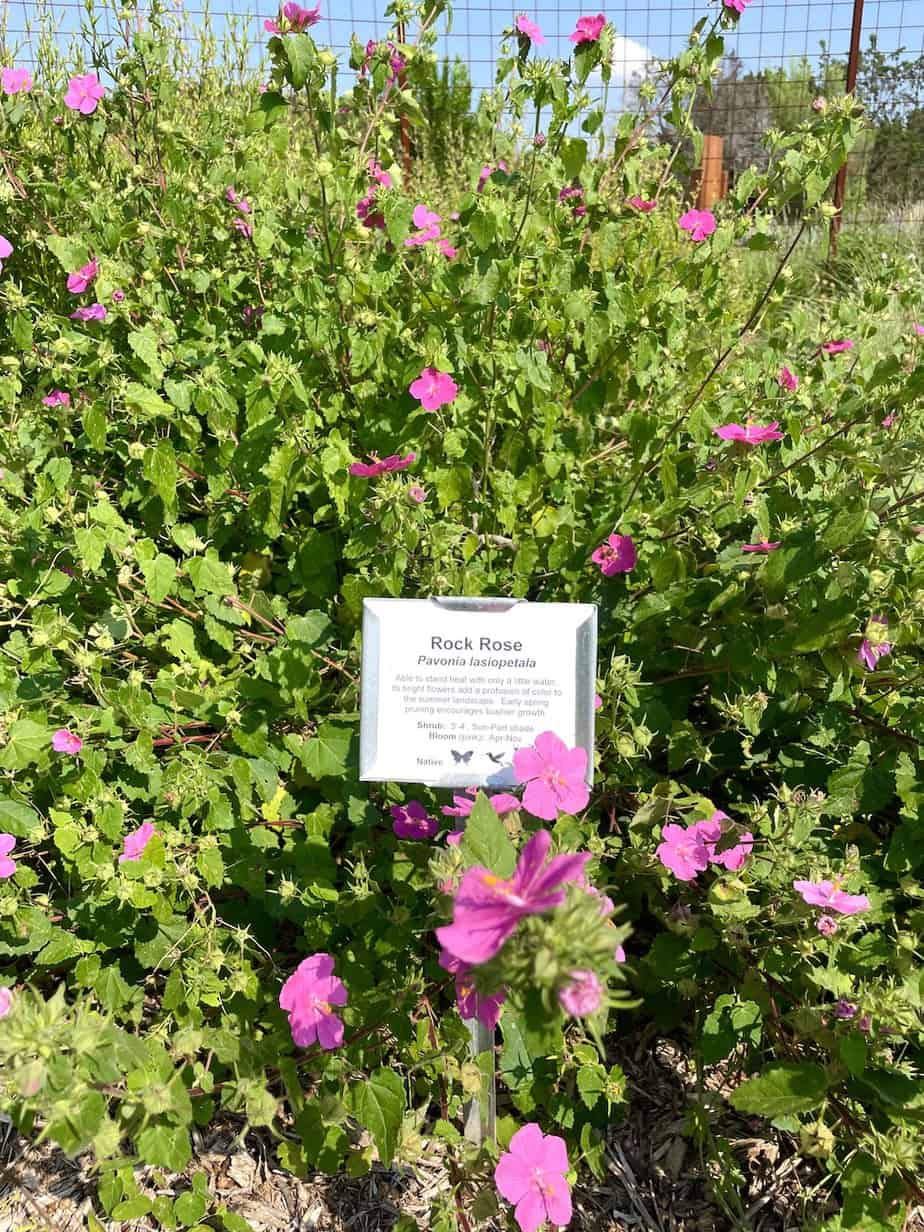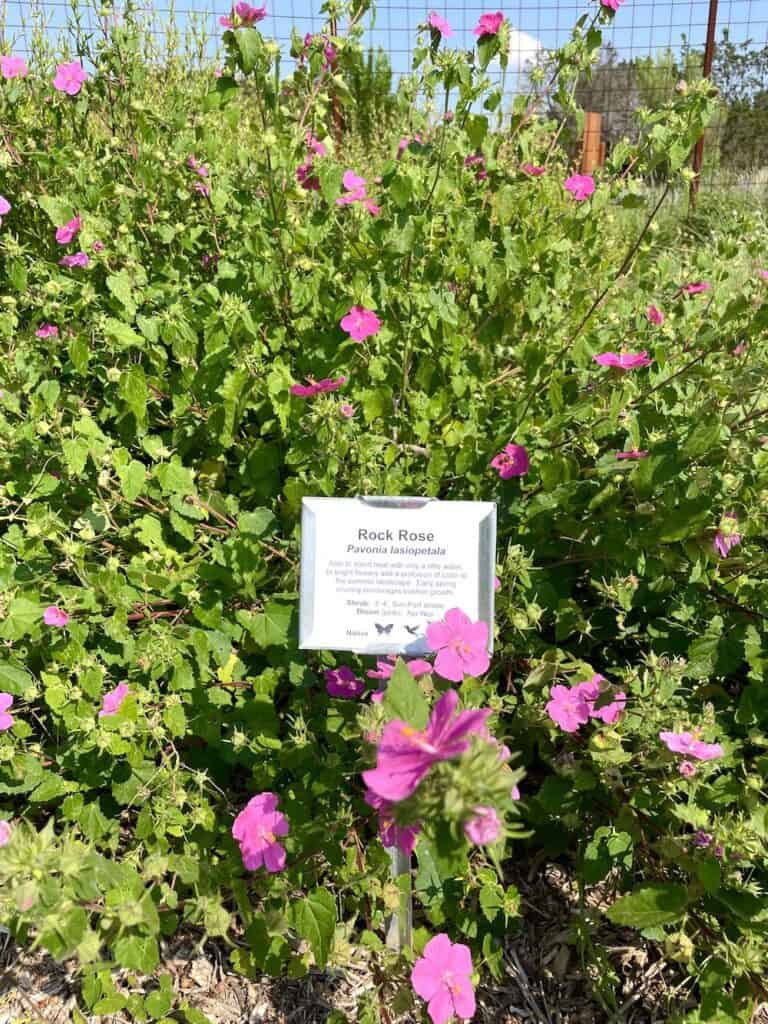 I love these sturdy galvanized metal plant signs used by the demonstration gardens where I volunteer. These 18″ tall signs have an opening for a 4″ x 5″ paper label that you can swap out as needed. The plant label can include helpful information such as the scientific name, sunlight needs, and wildlife benefits.
I have made a simple editable template for you to create your own plant markers! Click here to download it for free!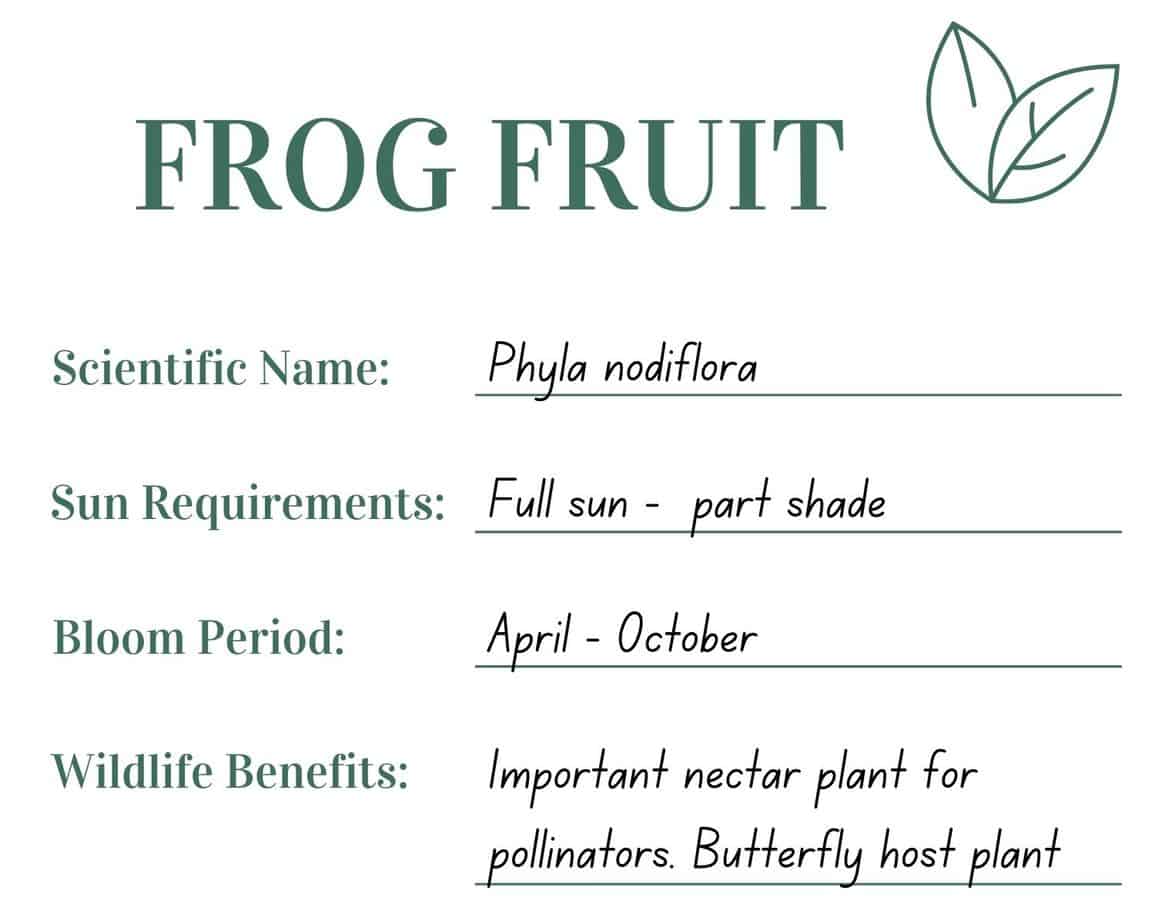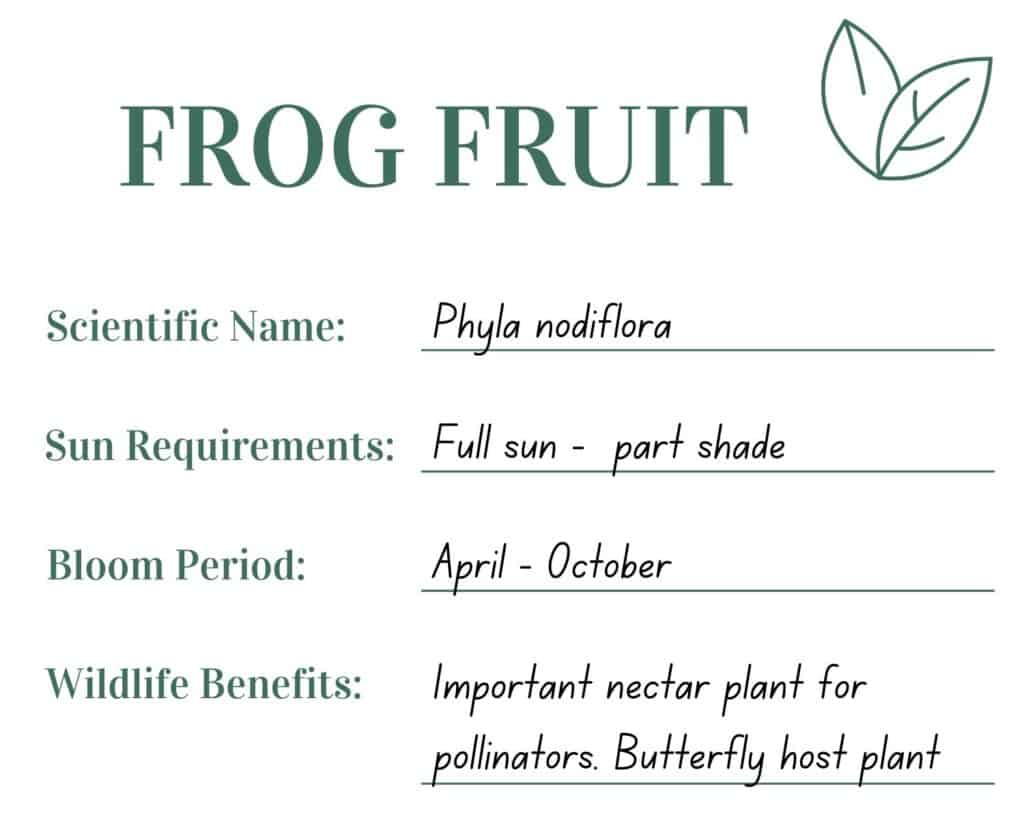 Native Backyards Etsy Shop
Looking for more products for native plant lovers? Be sure to check out the Native Backyards Etsy Shop!
In addition to garden signs you'll find shirts, mugs, stickers and garden printables. 20% of profits from sales are donated to the National Wildlife Federation, so your purchase helps support conservation efforts!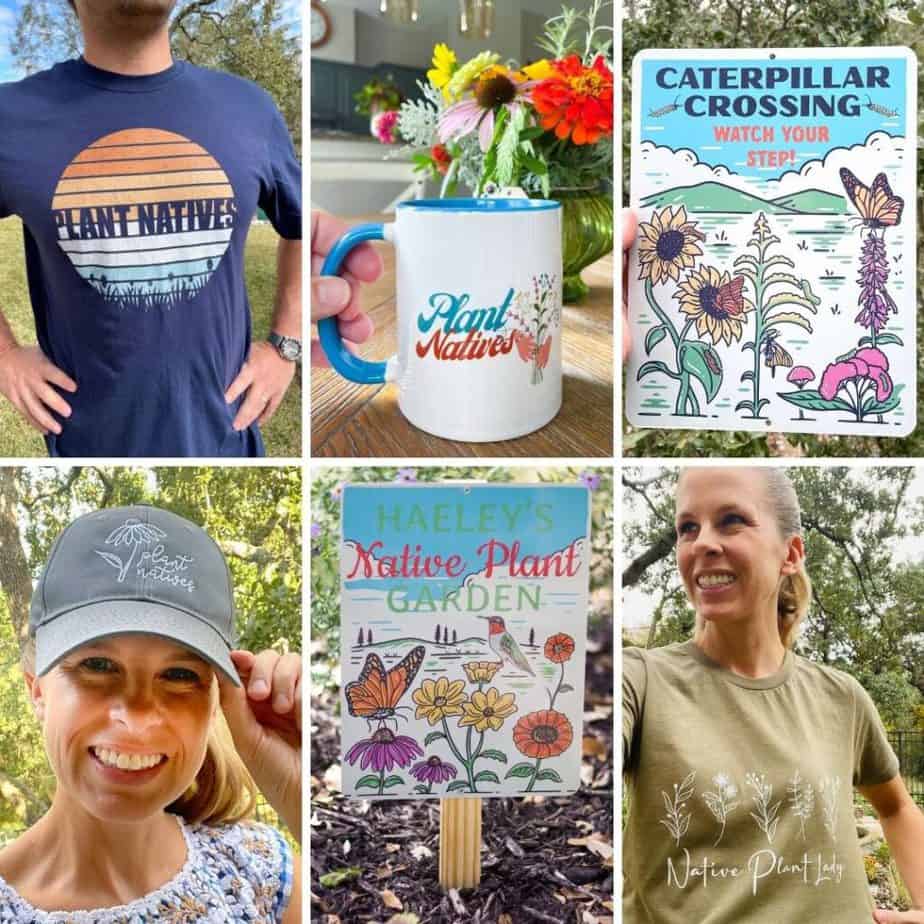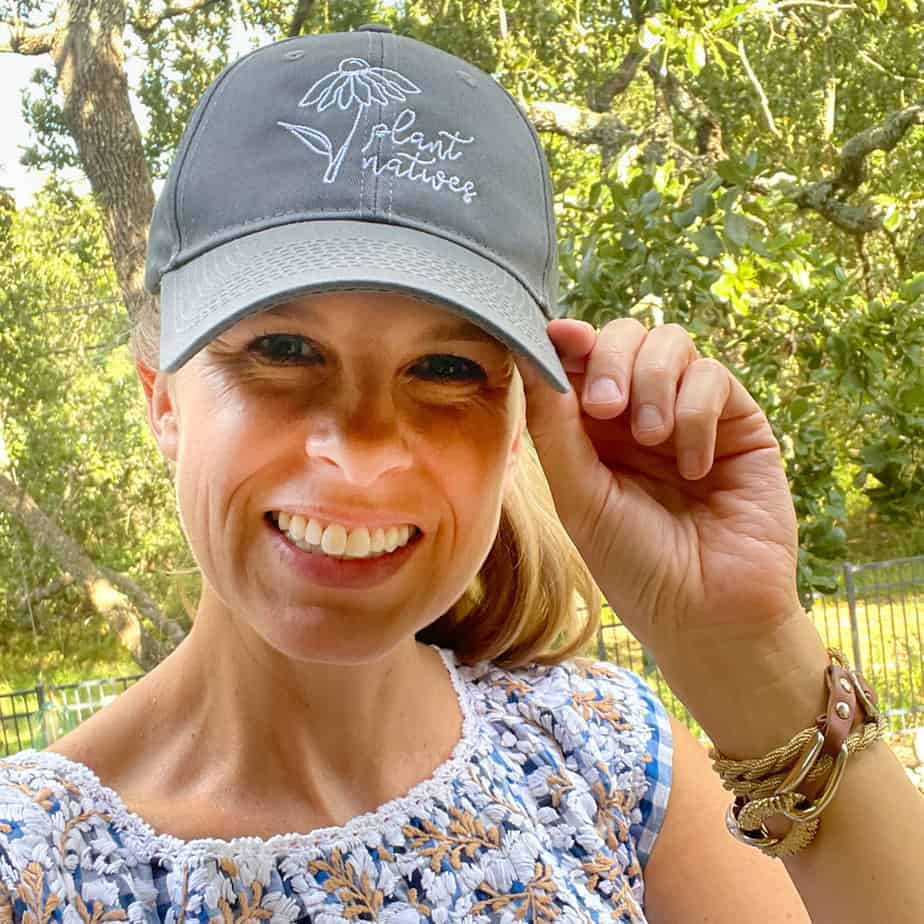 Welcome to Native Backyards! I'm Haeley from San Antonio, Texas, and I want to help you grow more natives.
I have seen firsthand how the right plants can bring your yard to life with butterflies, bees, and birds. I've transformed my yard with Texas natives and I'm excited to share what I've learned with you.
Join my newsletter here! – each week I'll send you helpful tips to make your native plant garden a reality!