Best Gifts for Native Plant Lovers
This Christmas gardener gift guide was made with native plant lovers in mind! These nine garden and nature gifts were chosen specifically for native lovers and gardeners who love attracting butterflies and birds to their yard with native plants.
The list also includes some handy tools that some of my Master Naturalist friends swear by. Unlike a lot of gift guides that often have frivolous gifts, I promise these are presents that native garden lovers will put to good use!
My Native Plant Gardener Gift Guide!
These nine ideas are some of the best gifts for native plant gardeners that I could find. At least, I know I would be happy to receive any of these! In fact, I've already asked my family for a composter for Christmas. 🙂 Here you'll find a mix of gardening tools, my favorite native gardening books, and other items that will attract more wildlife to your yard.
This post contains affiliate links. See our full disclosure.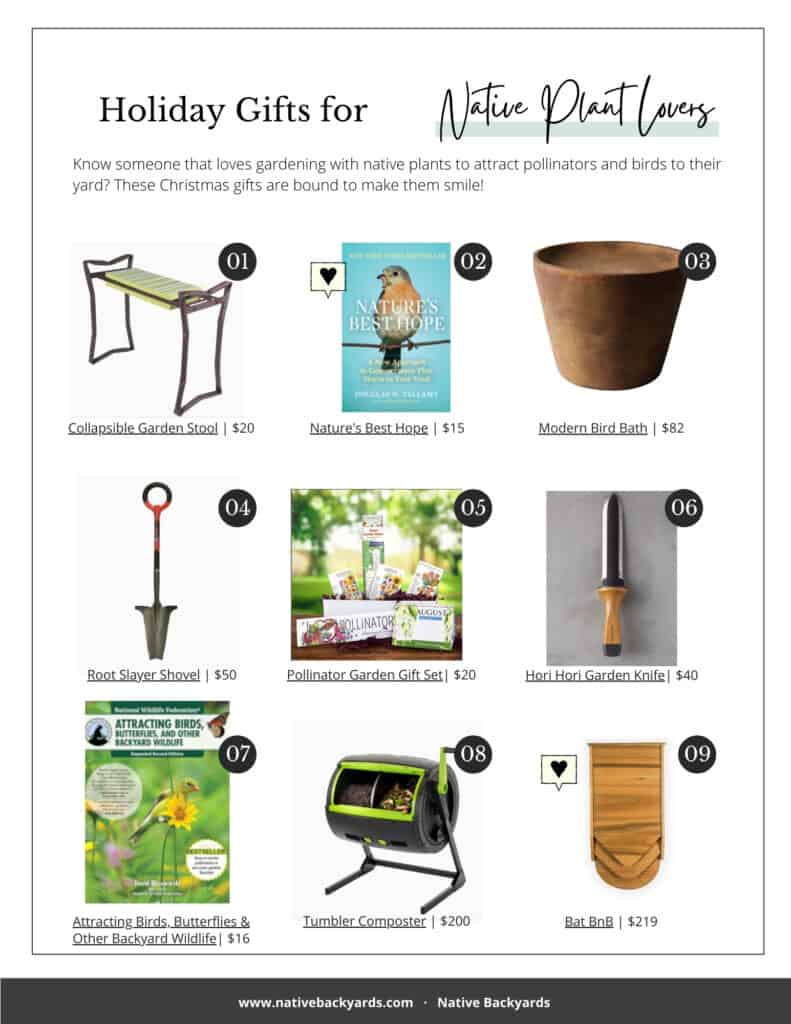 Best Gifts for Native Plant Lovers
Just click on the name of each item below to take you to the retailer site!
This collapsible garden stool is great for anyone who does a lot of gardening. I often spend hours at a time volunteering at local native plant gardens. That often means squatting down to do some weeding! There is no comfortable way to do it, but having a garden stool like this can certainly help. I love that this is collapsible so you can transport it and store it easily.
This new book by Doug Tallamy is a MUST read for anyone interested in learning more about native plants and the power they have to restore our ecosystems. It is an easy and entertaining read that is bound to make the gift recipient a native plant enthusiast!
If you want birds in your backyard, you need a bird bath! I thought this low modern version was so sleek and would look beautiful nestled some native plants or grasses. I am determined to find a spot in my yard to put one just like this!
This "Root Slayer" shovel is the envy of all the Master Naturalists I volunteer with. One of them had asked for it for Christmas last year and brings it every time we volunteer! It does magic when it comes to removing plants. Its serrated edges cut up roots and breaks up compacted dirt easily.
Who doesn't want to start a pollinator garden?! This pollinator seed kit gives the gift recipient everything they need to get started including "Save the Bees" Flower Mix, "Precious Pollinators" Flower Mix, and Milkweed seeds.
This is another tool I was admiring recently, as I tried to dig up weeds with my basic trowel. Another Master Naturalist friend had this much more effective Hori Hori tool which is like a cross between a knife and a trowel. I chose this one from Anthropologie because it is extra beautiful and gift worthy!
This book by David Mizejewski of the National Wildlife Federation is another one of my favorite books and expands beyond native plants to cover all the aspects of food, water and shelter that you can provide in your backyard to attract wildlife and bring your yard to life! This is an especially helpful book for someone that would like to certify their backyard as a Wildlife Habitat with the National Wildlife Federation. I hope to do that next year!
It is a big present, but it could have a big impact on the gift recipient's garden! This tumbler composter has good reviews and makes at-home composting easy. I like that it is raised off the ground. The ability to turn the compost will yield results sooner! I'm keeping my fingers crossed that this ends up under my tree! If it does, I'll be sure to report on how my first adventures into composting goes.
Ok, this is my one "out there" gift. But it was too cool to pass out! The retailer BatBnB creates the most gorgeous wood bat houses that you can hang in your backyard and will house up to 120 bats! Bats are important pollinators and are awesome at eating mosquitos! Bat populations are on the decline and this is a way you can have an impact from your own backyard.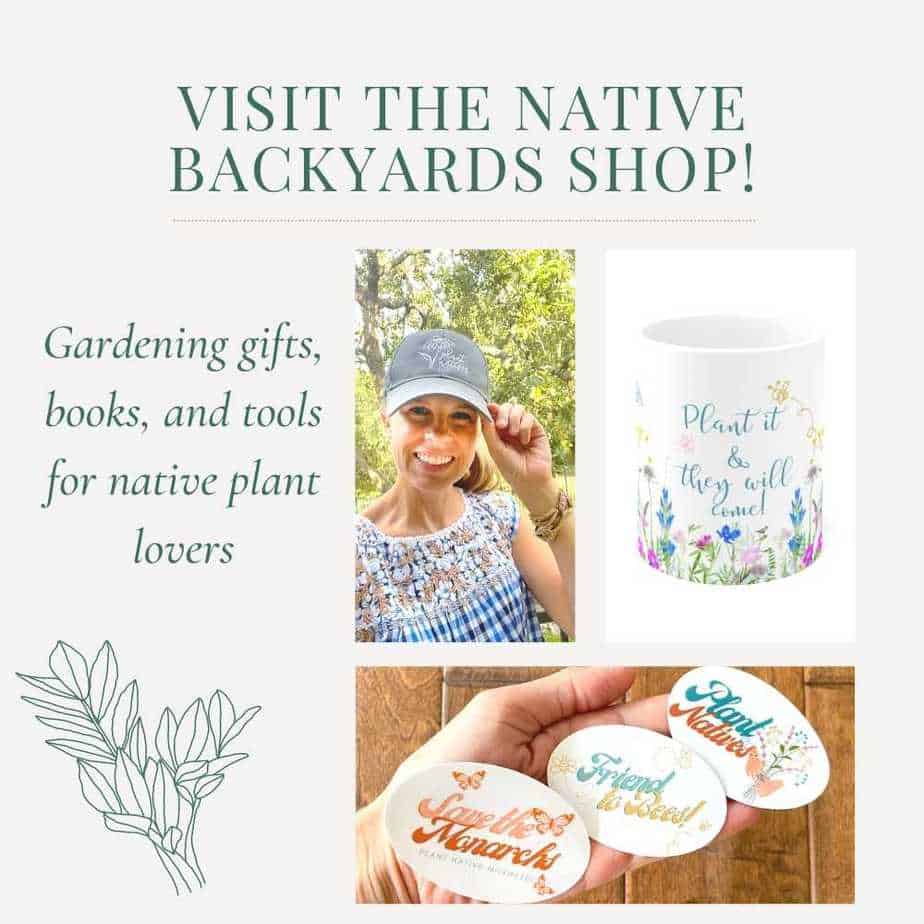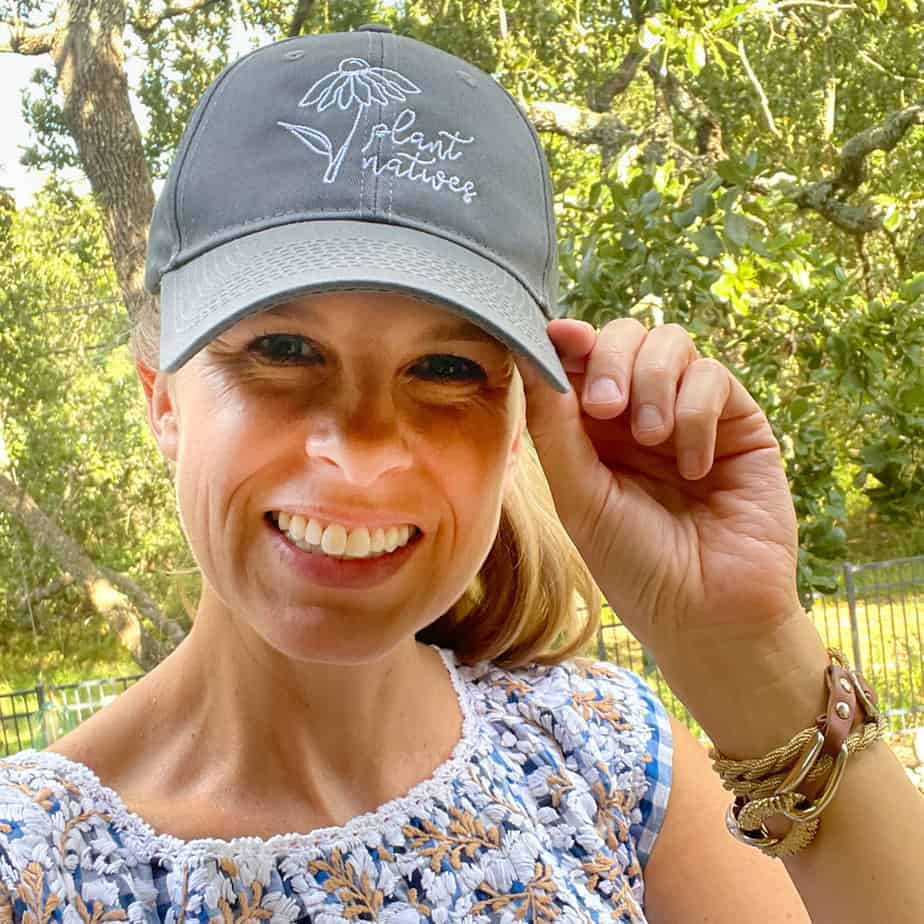 Welcome to Native Backyards! I'm Haeley from San Antonio, Texas, and I want to help you grow more native plants.
I have seen firsthand how the right plants can bring your yard to life with butterflies, bees, and birds. I've transformed my yard with Texas natives and I'm excited to share what I've learned with you.
Join my newsletter here! – each week I'll send you helpful tips to make your native plant garden a reality!
Want to learn more about me and my garden? Check out my About page!