5 Reasons to Grow Silver Ponyfoot
Need a beautiful ground cover to add to your garden? Silver Ponyfoot (Dichondra argentea) is a sun loving native plant that thrives in well-drained soil. This pretty groundcover is known for its silver leaves and silver stems.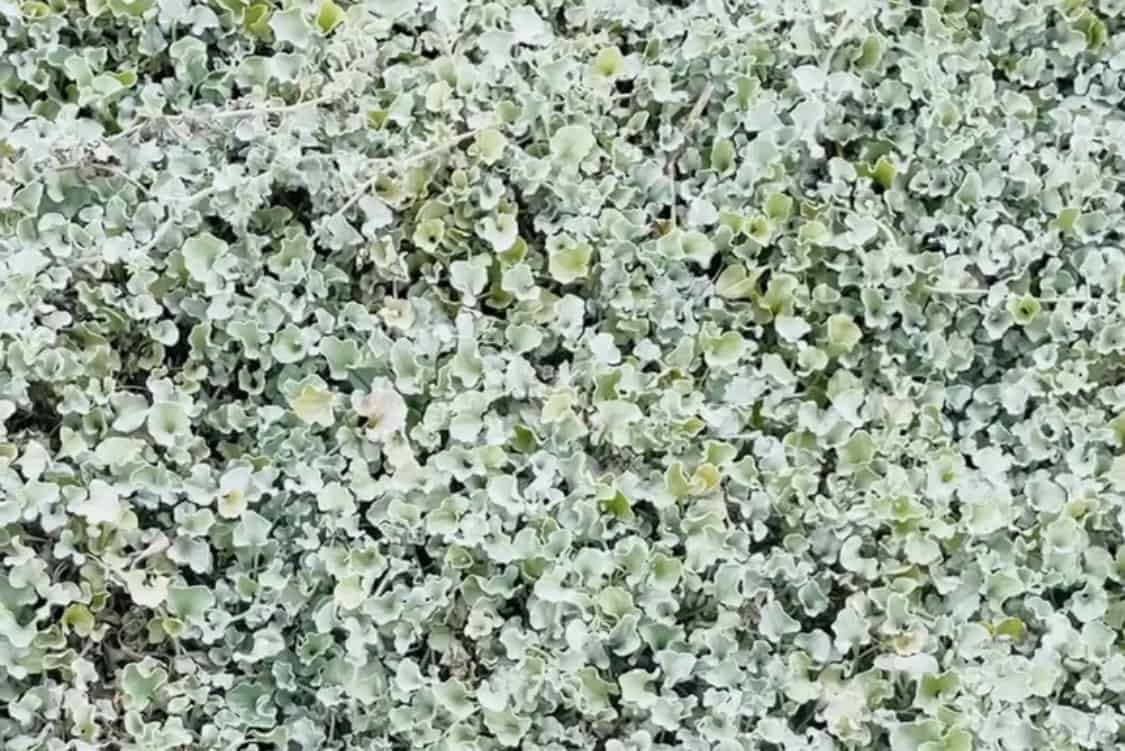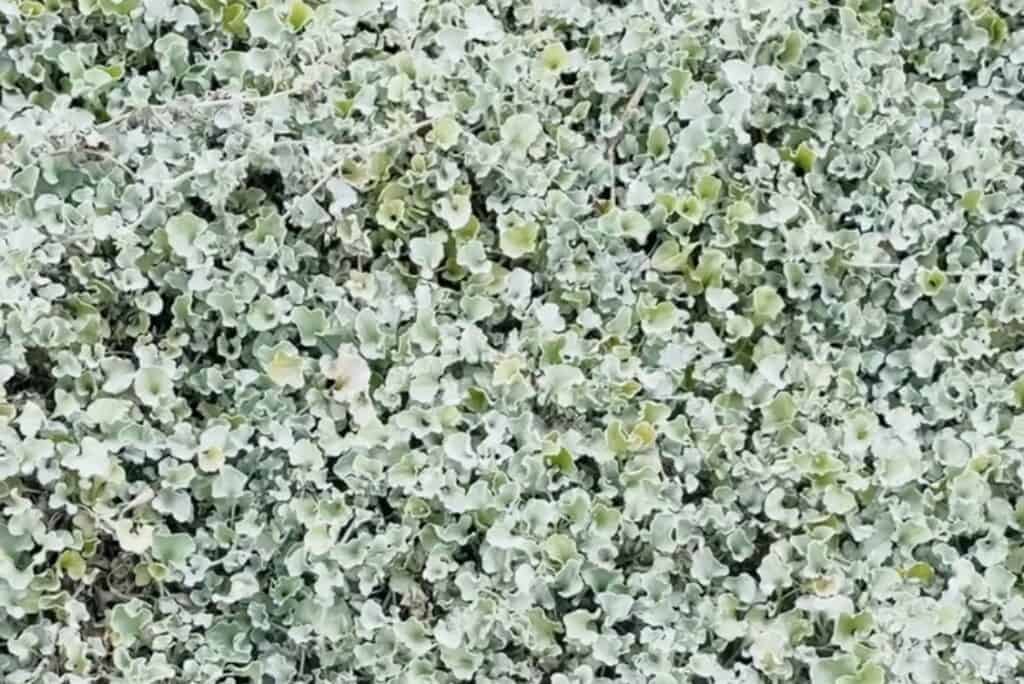 Even better – Dichondra argentea is a native plant – found in parts of Texas, New Mexico and Arizona! In addition to being a great ground cover, it looks beautiful flowing over rock walls or cascading over an elevated pot or hanging basket.
5 Benefits of Silver Ponyfoot (Dichondra argentea)
1. It is drought tolerant
This West Texas native doesn't get bothered by hot temperatures and bright sunlight. As long as it has occasional water and good drainage, Dichondra argentea will thrive in a sunny spot. It likes soil on the drier side, as it can be prone to root rot.
Silver Ponyfoot prefers direct sunlight, but can also grow in light shade or part shade areas. Some afternoon shade can help it during the hottest parts of summer.
2. Silver Ponyfoot has a unique color
Its silver-gray foliage has an almost metallic appearance. Another common name for Dichondra argentea is Silver Nickel Vine due to its round, almost heart-shaped leaves. You may also see a cultivar at the nursery called Silver Falls Dichondra.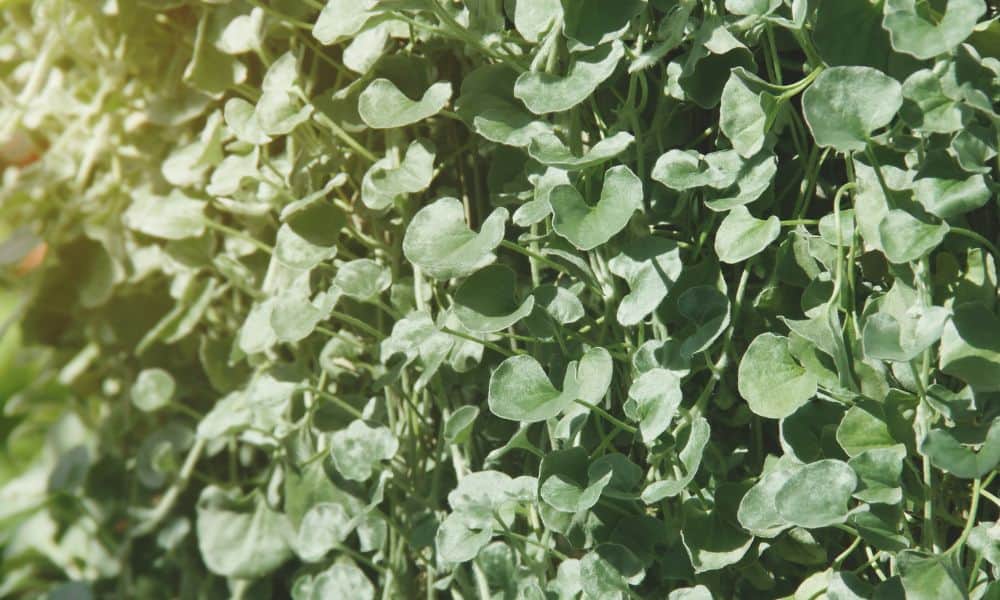 3. Silver Ponyfoot is low growing
When it comes to being a groundcover, Silver Ponysfoot is well-behaved. This lovely groundcover doesn't tend to grow more than 3 inches tall, so you don't have to worry about it smothering other plants in your garden. It is low maintenance and doesn't require pruning.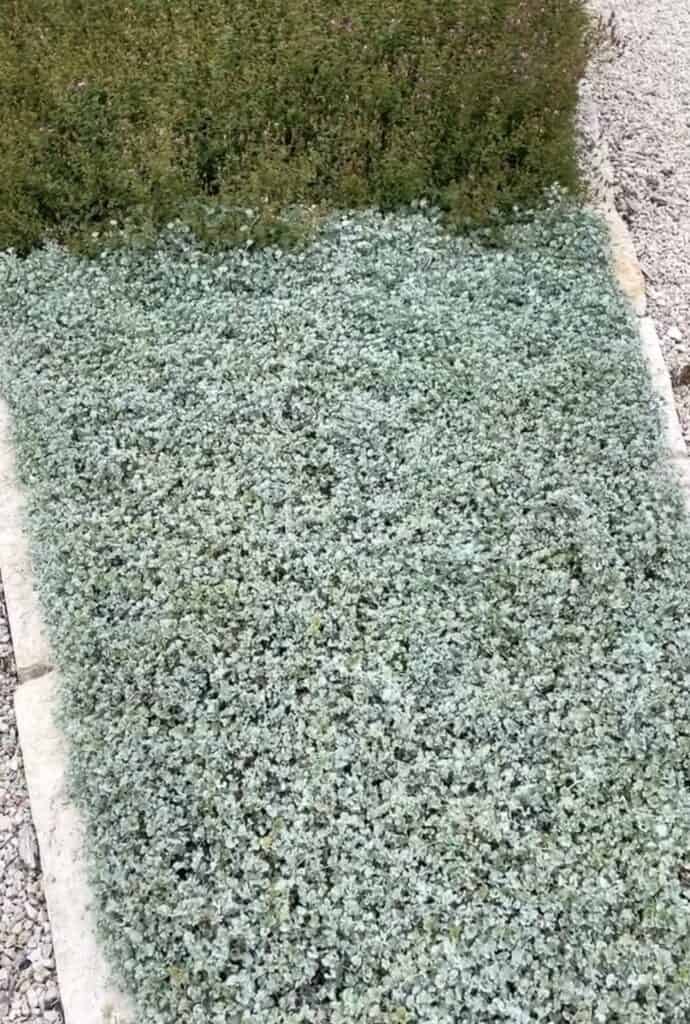 4. It helps control erosion and weeds
Dichondra argentea is a fast-growing groundcover that spreads through stem nodes to form a nice mat along the ground. It can help hold the soil in place and provide erosion control.
Its dense growth habit can also serve as a natural weed control. It is an evergreen perennial ground cover in warmer climates that don't experience hard freezes.
5. It is very versatile in your garden
In addition to being a pretty groundcover that provides a nice contrasting color to green leafy plants in your garden, it looks beautiful spilling over the edge of a raised bed, surrounding a water feature, flowing over a rock wall, or cascading over an elevated pot or hanging basket. The options are endless!
What to Grow with Silver Ponyfoot
This silver groundcover looks gorgeous when combined with other native perennials in a rock garden or Xeriscape design. It is a great option to incorporate with:
Ornamental grasses such as Pink Muhly Grass or Mexican Feather Grass
Succulents, yuccas, and cacti such as Red Yucca or Prickly Pear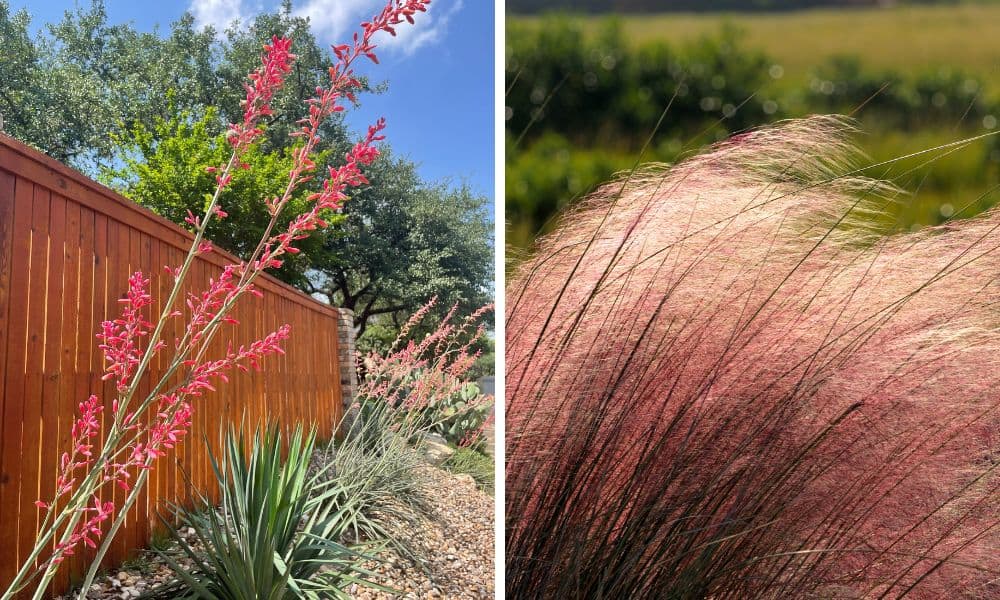 Where is Dichondra argentea native to?
Dichondra argentea is native to western Texas, New Mexico, southeastern Arizona, and northern Mexico. You can see its native range here.
This plant grows to hardiness zone 9. It can be grown as an annual accent plant or seasonal groundcover in colder climates during the summer months. It will die back during hard freezes.
Looking for other native groundcovers? Check out one of my favorites – Frogfruit!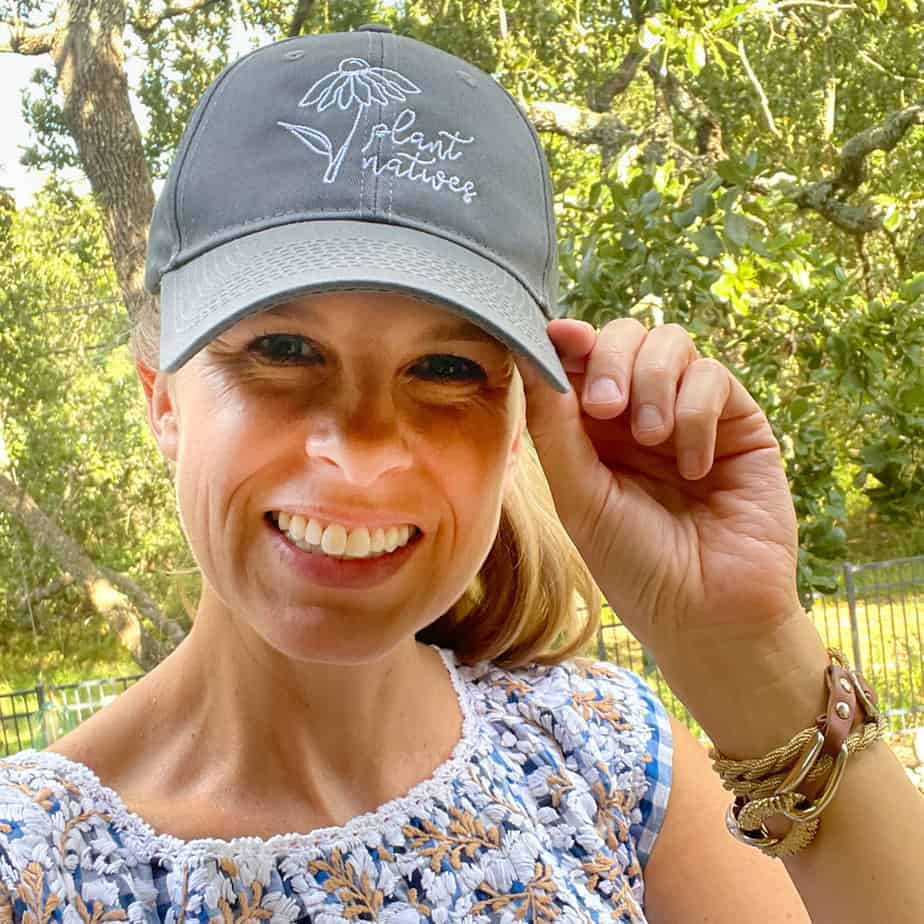 Welcome to Native Backyards! I'm Haeley from San Antonio, Texas, and I want to help you grow more native plants.
I have seen firsthand how the right plants can bring your yard to life with butterflies, bees, and birds. I've transformed my yard with Texas natives and I'm excited to share what I've learned with you.
Join my newsletter here! – each week I'll send you helpful tips to make your native plant garden a reality!
Want to learn more about me and my garden? Check out my About page!